The playroom bar/kitchen after delivery & then after being installed. Looking good.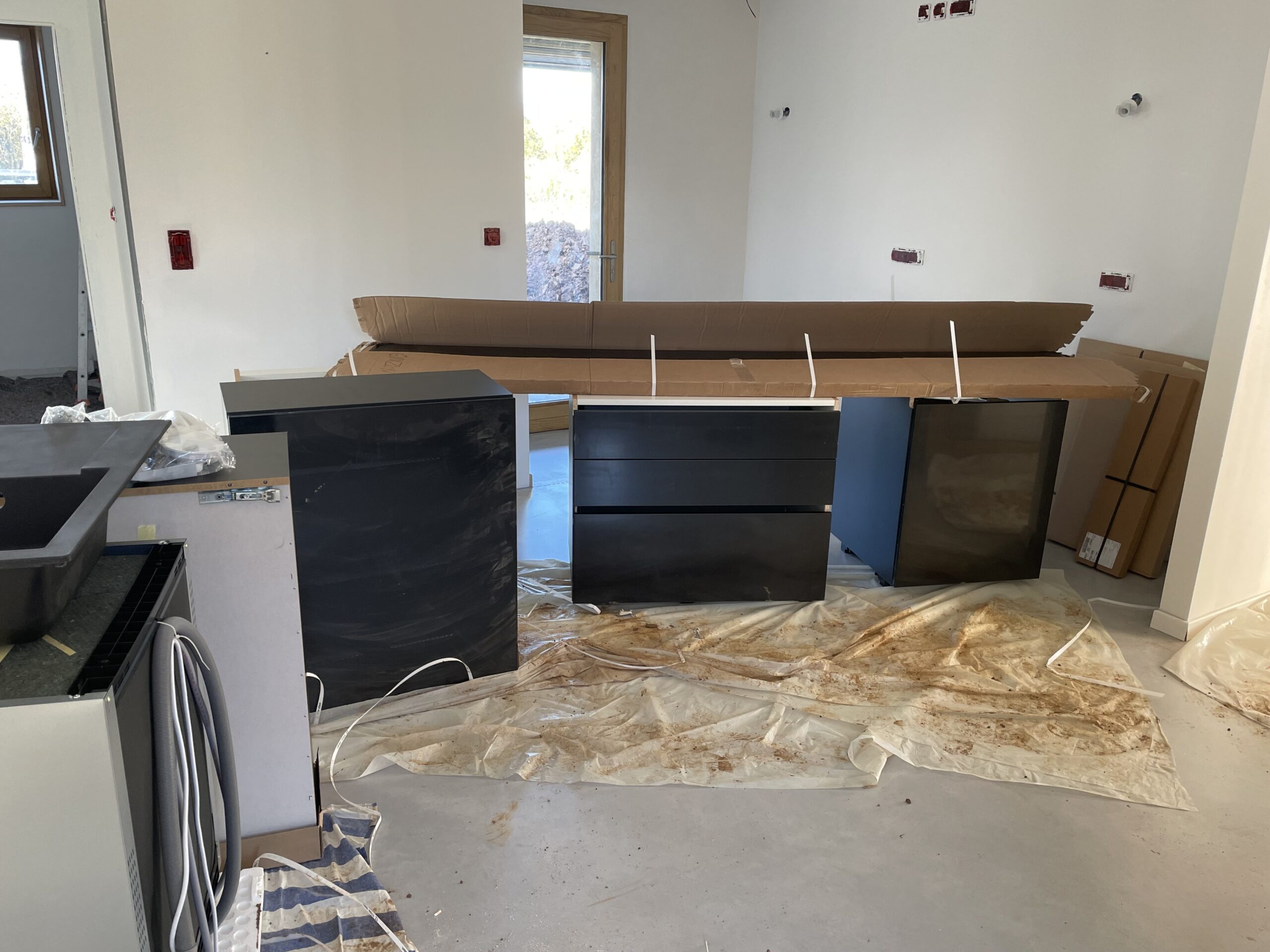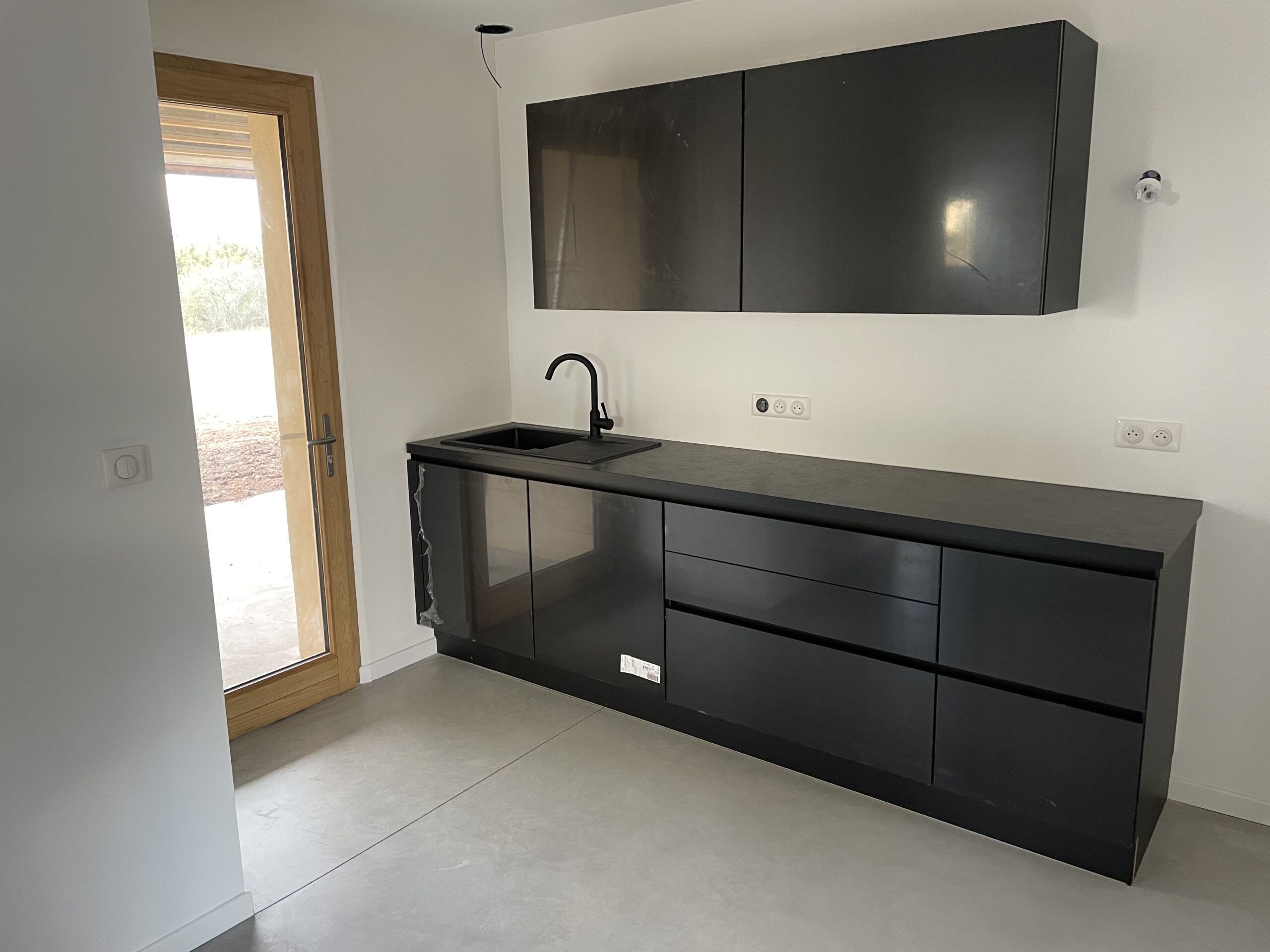 Here's the main kitchen after delivery & then after partial fitting.
Measurements for the granite tops have been done & they will take another 15 days to arrive!!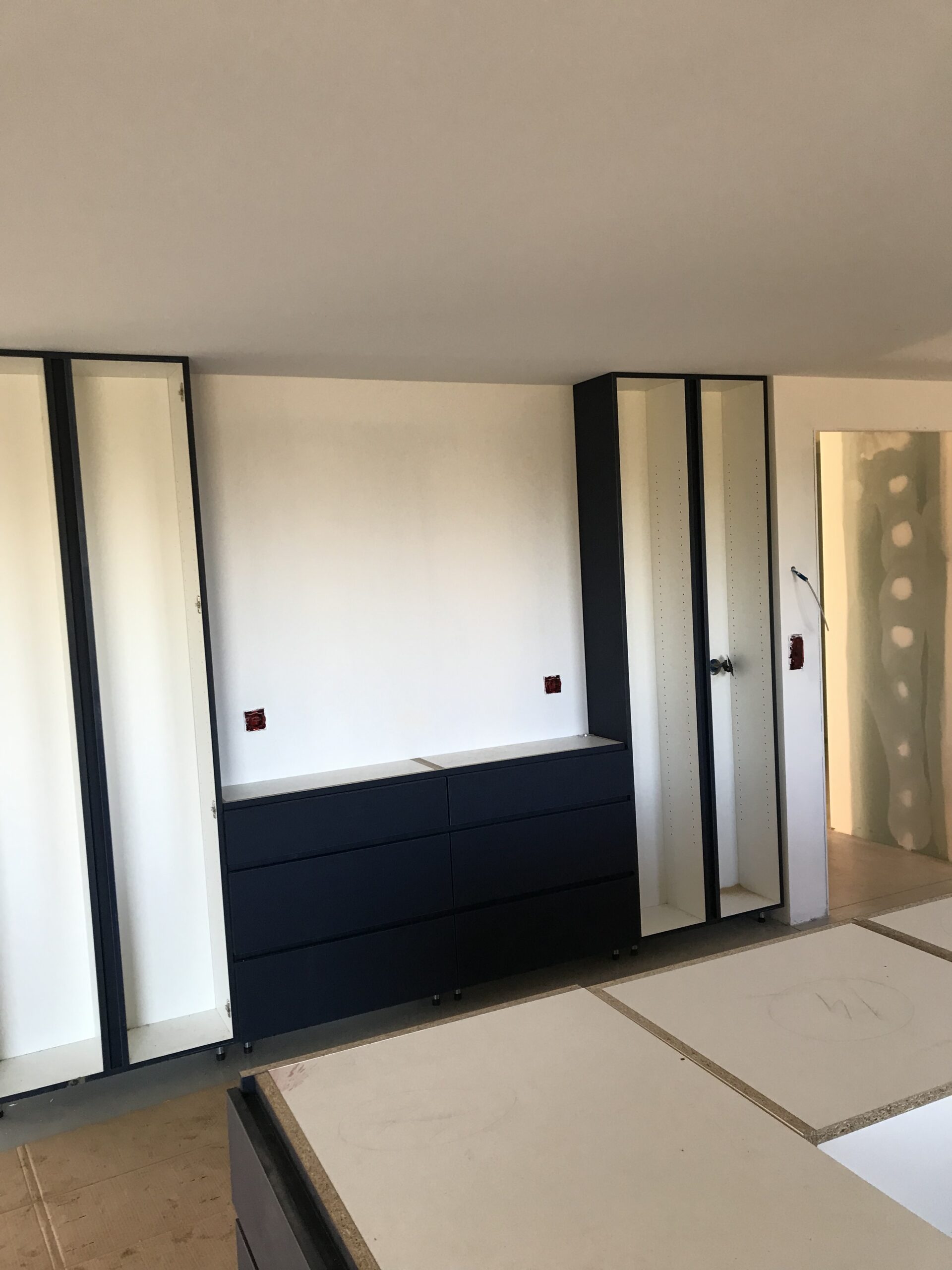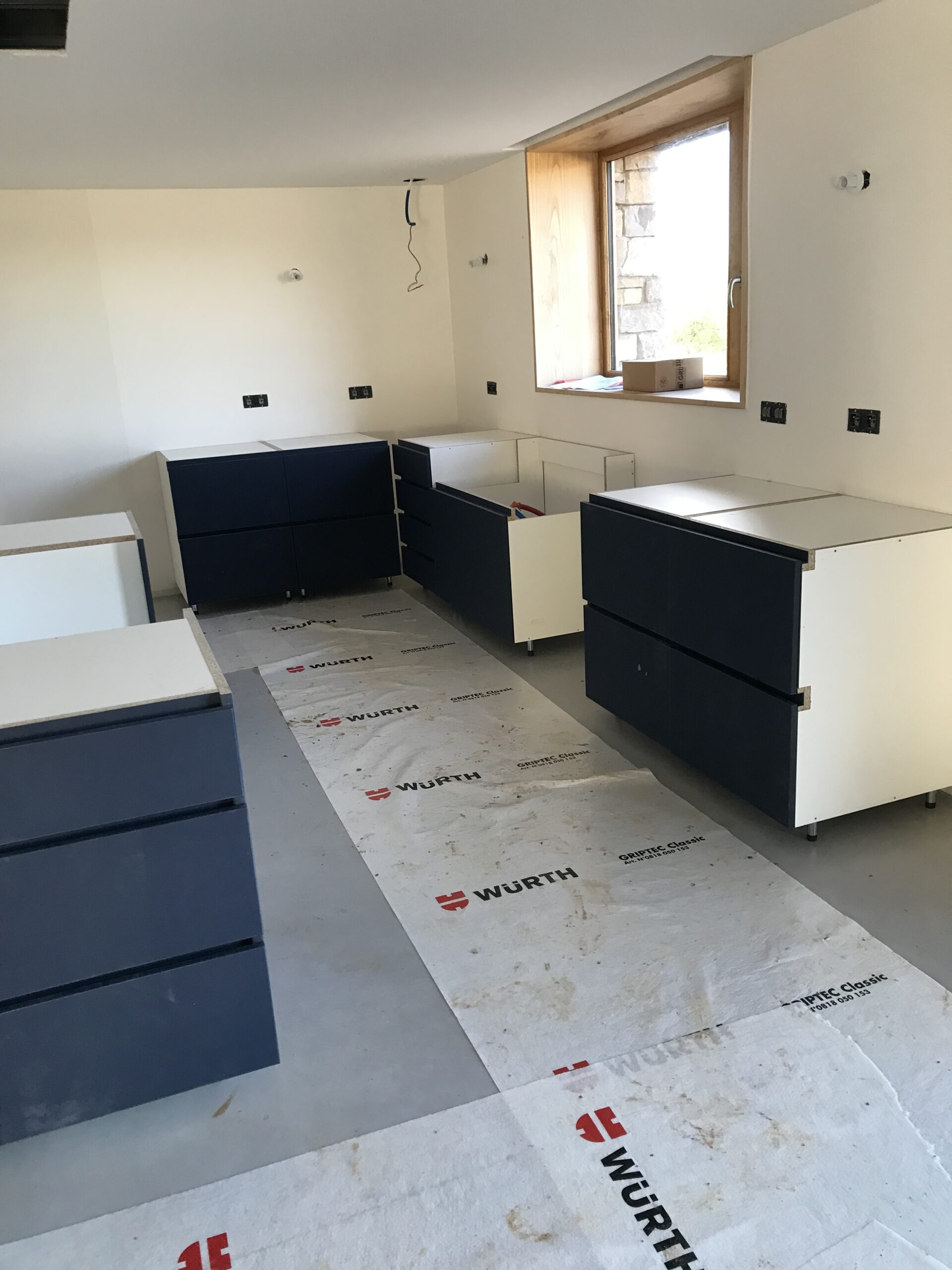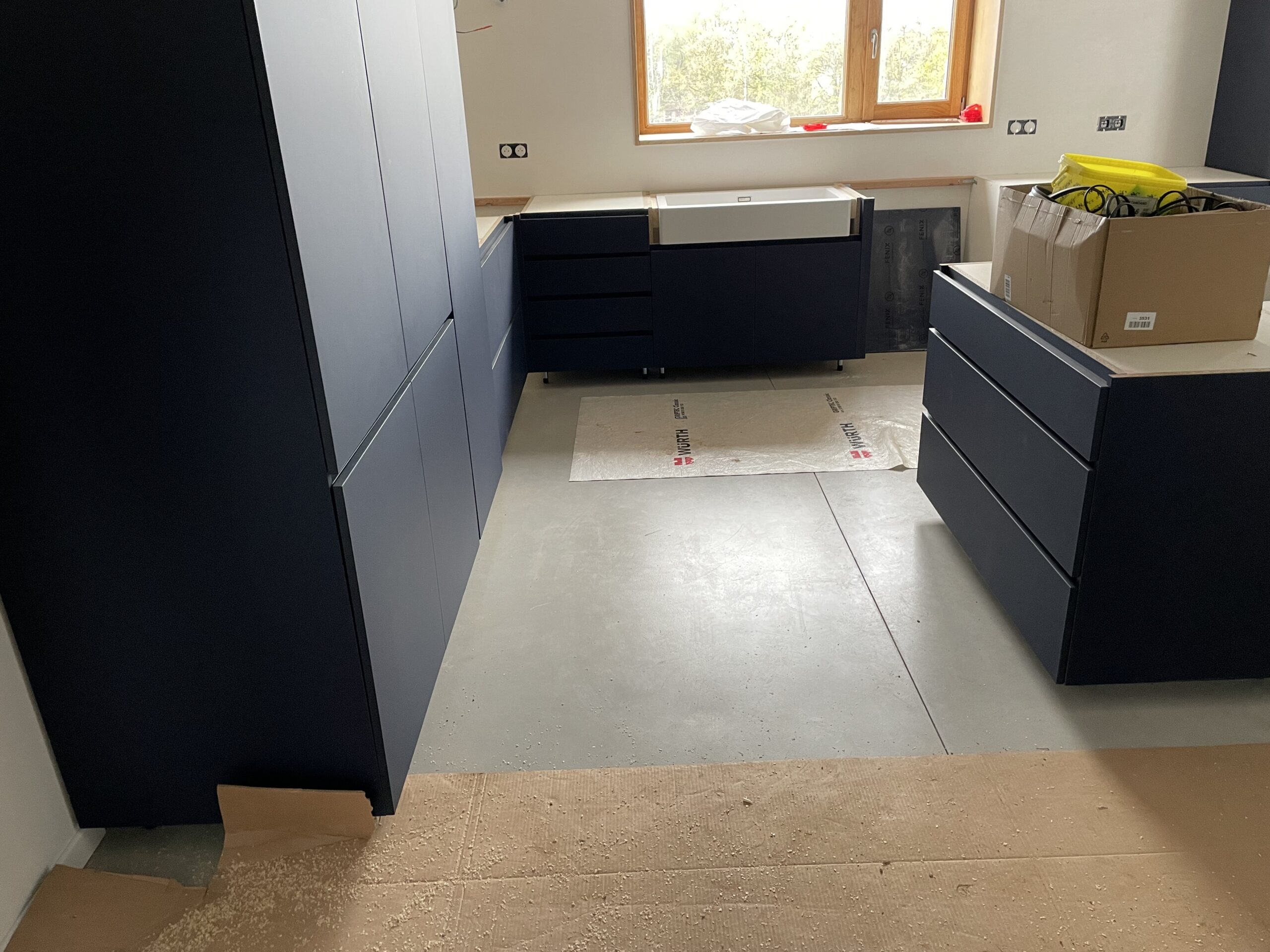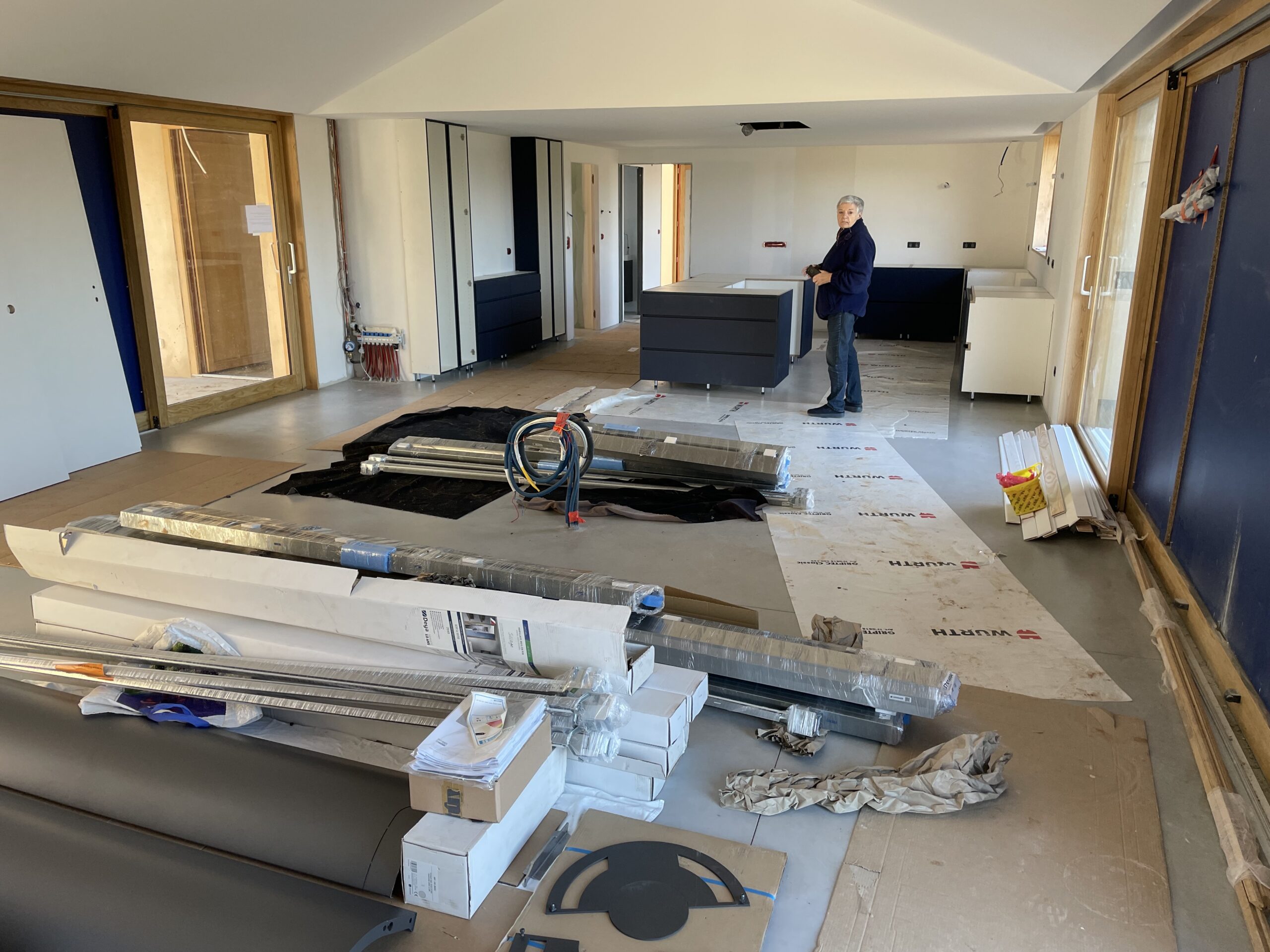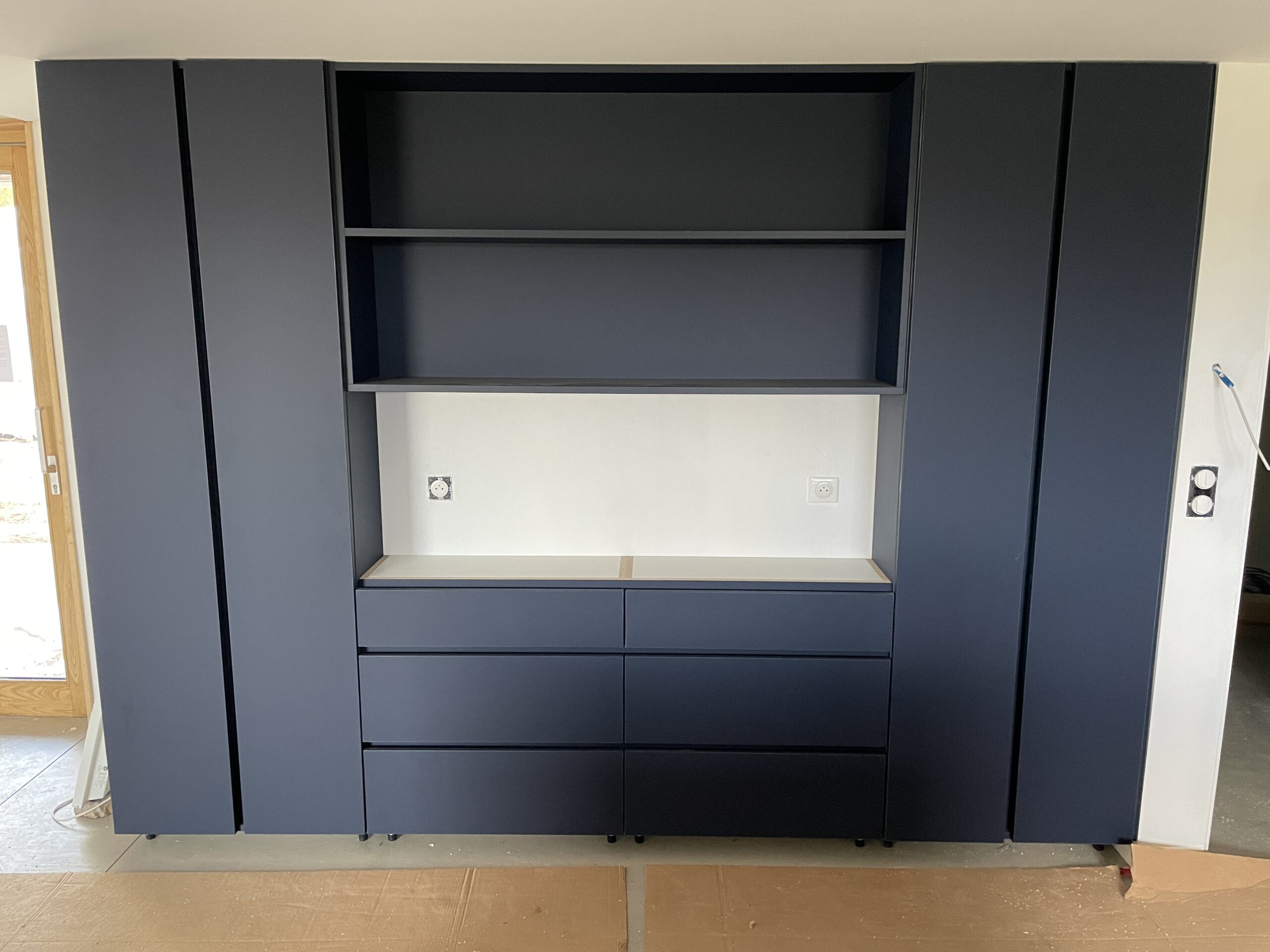 All the internal doors have been painted & are ready to be fitted.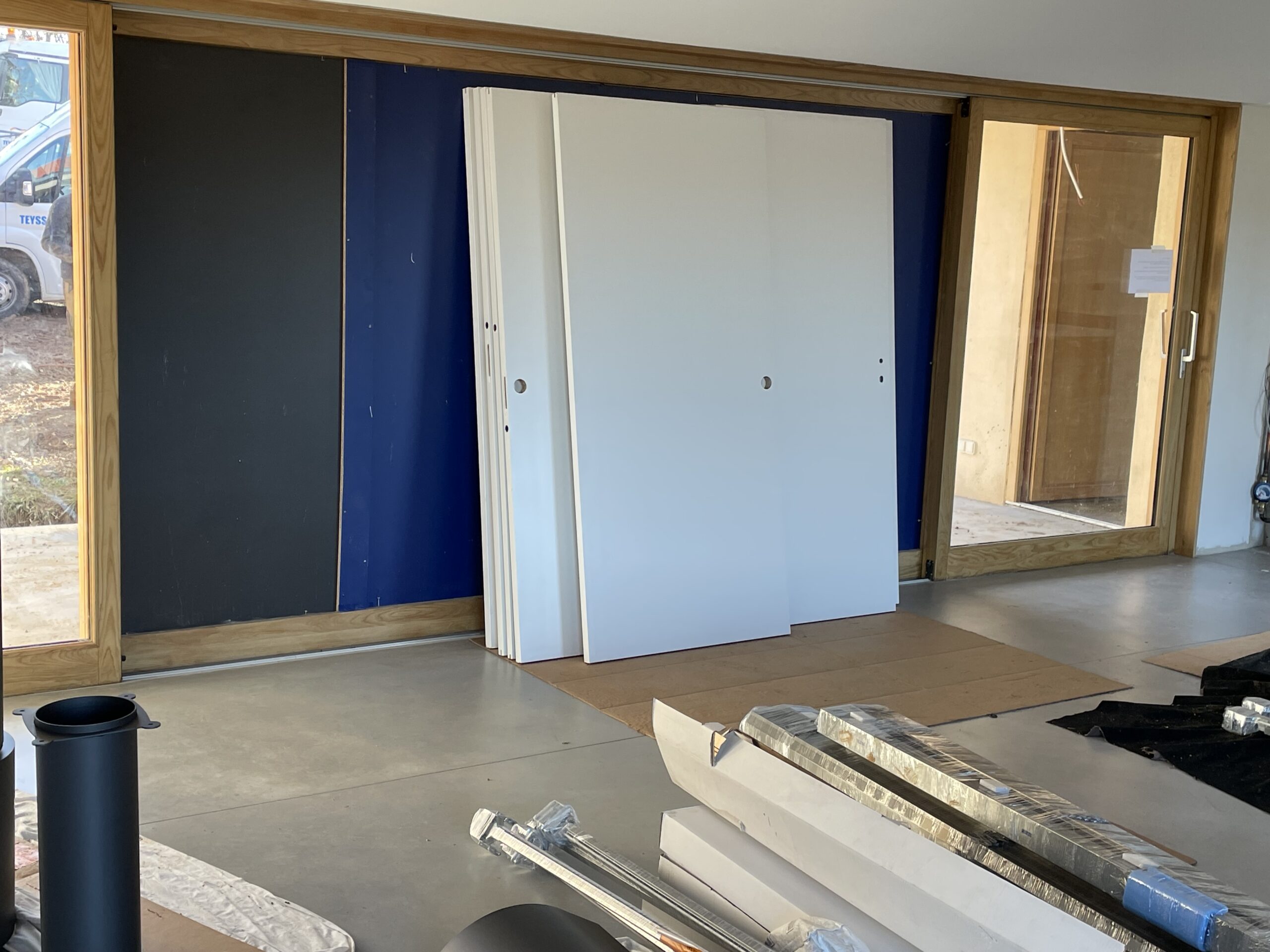 The woodburning stove arrived early in the week but there are missing parts & one part is scratched. When will the missing bits arrive?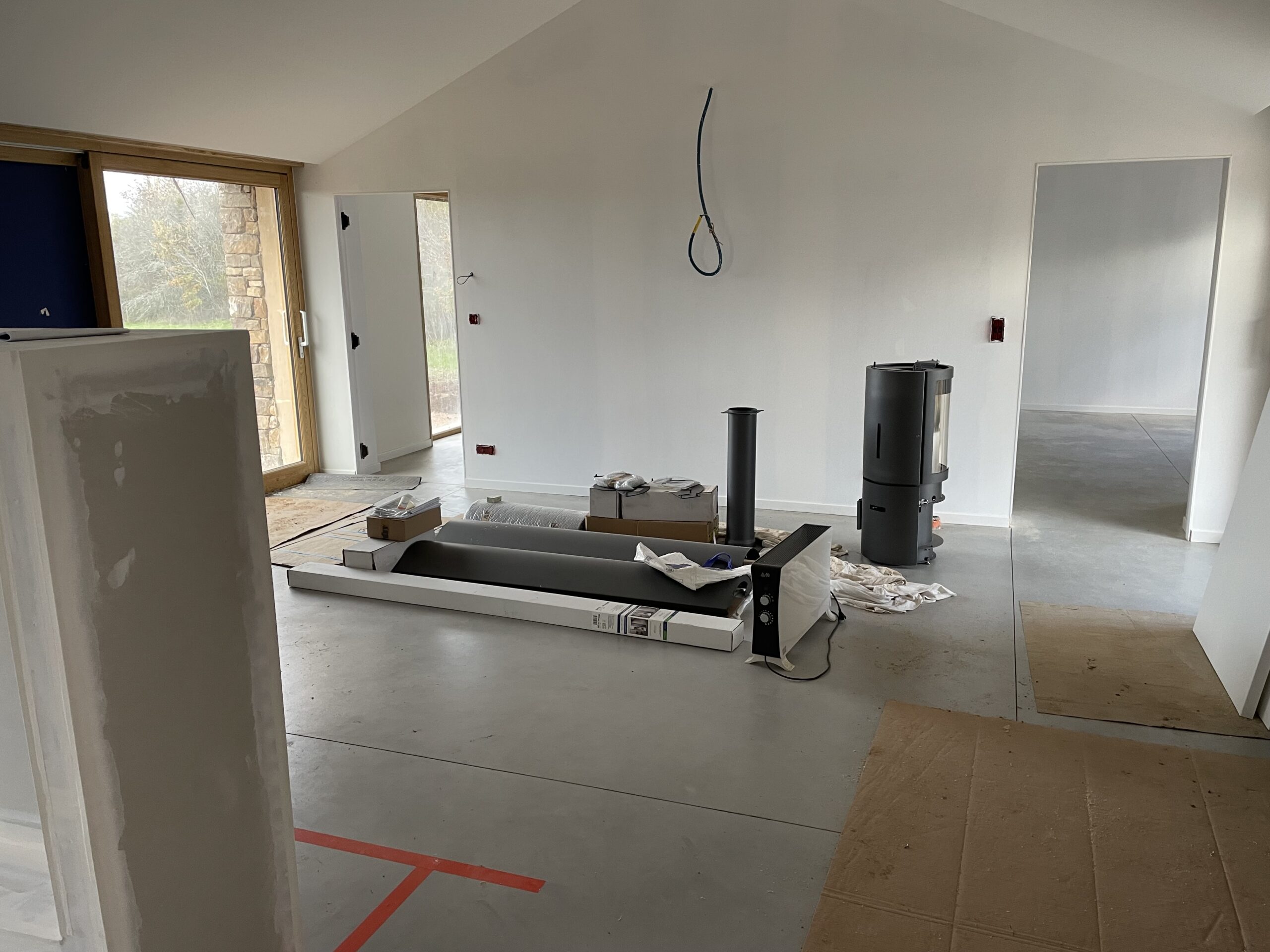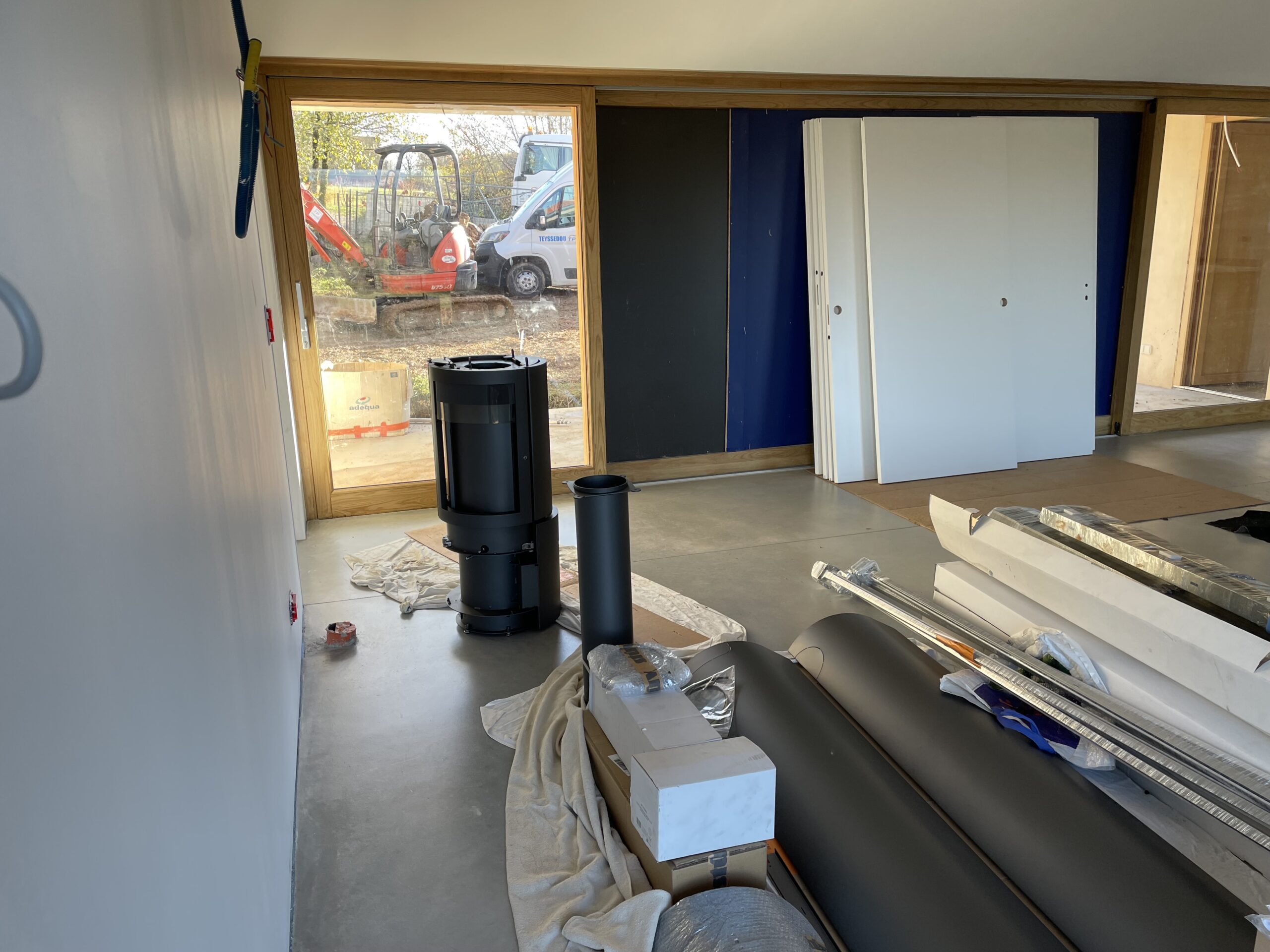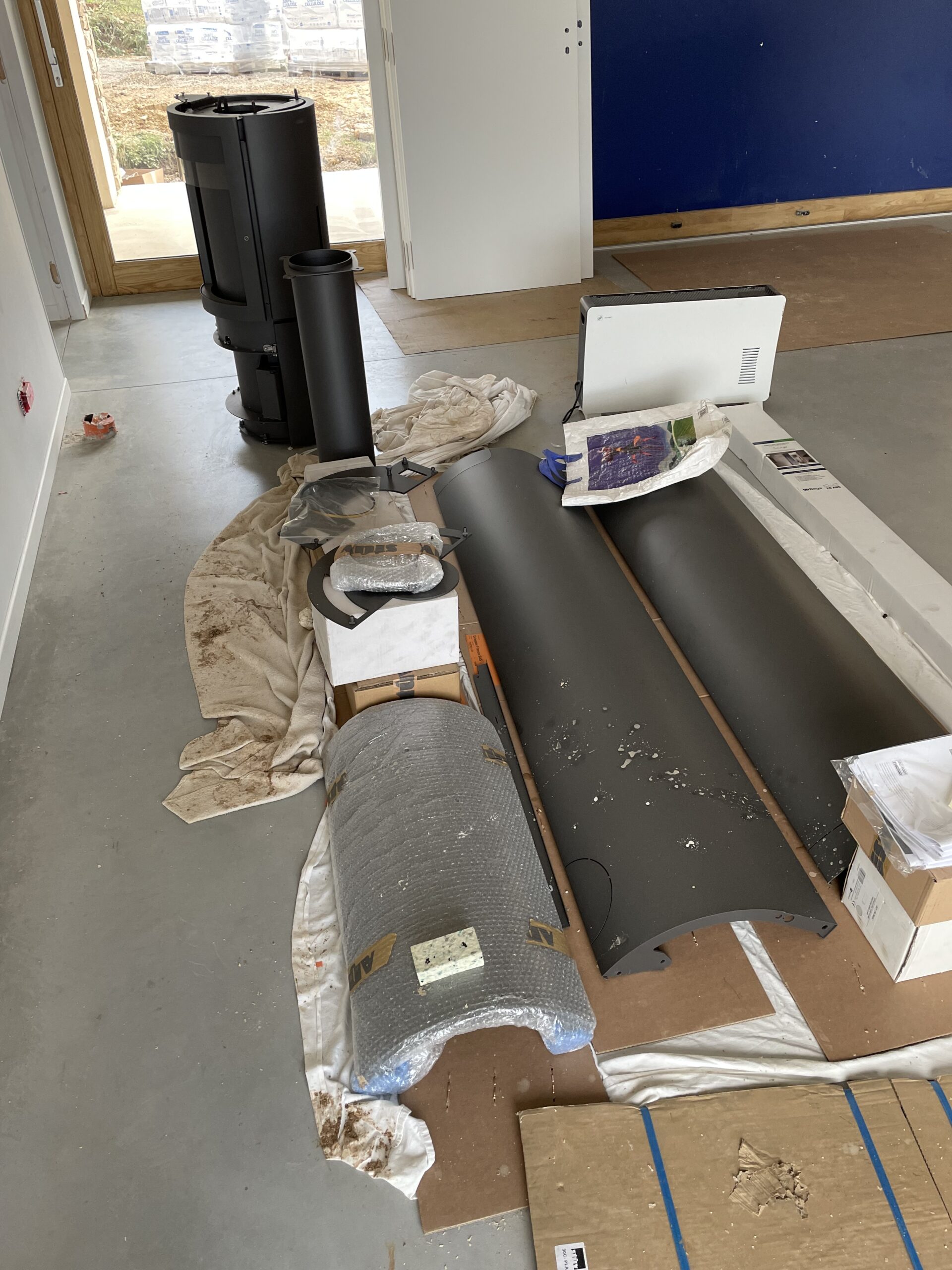 The extraction unit for the kitchen didn't even arrive on site . The fitter telephoned to say that when he unpacked it before setting out it was missing an important part. That has now been ordered from Italy & will arrive when? At least we've had a message to say that it is en-route.
All the external blinds need to be fitted. At least they are on site & fitting is due to happen this coming week.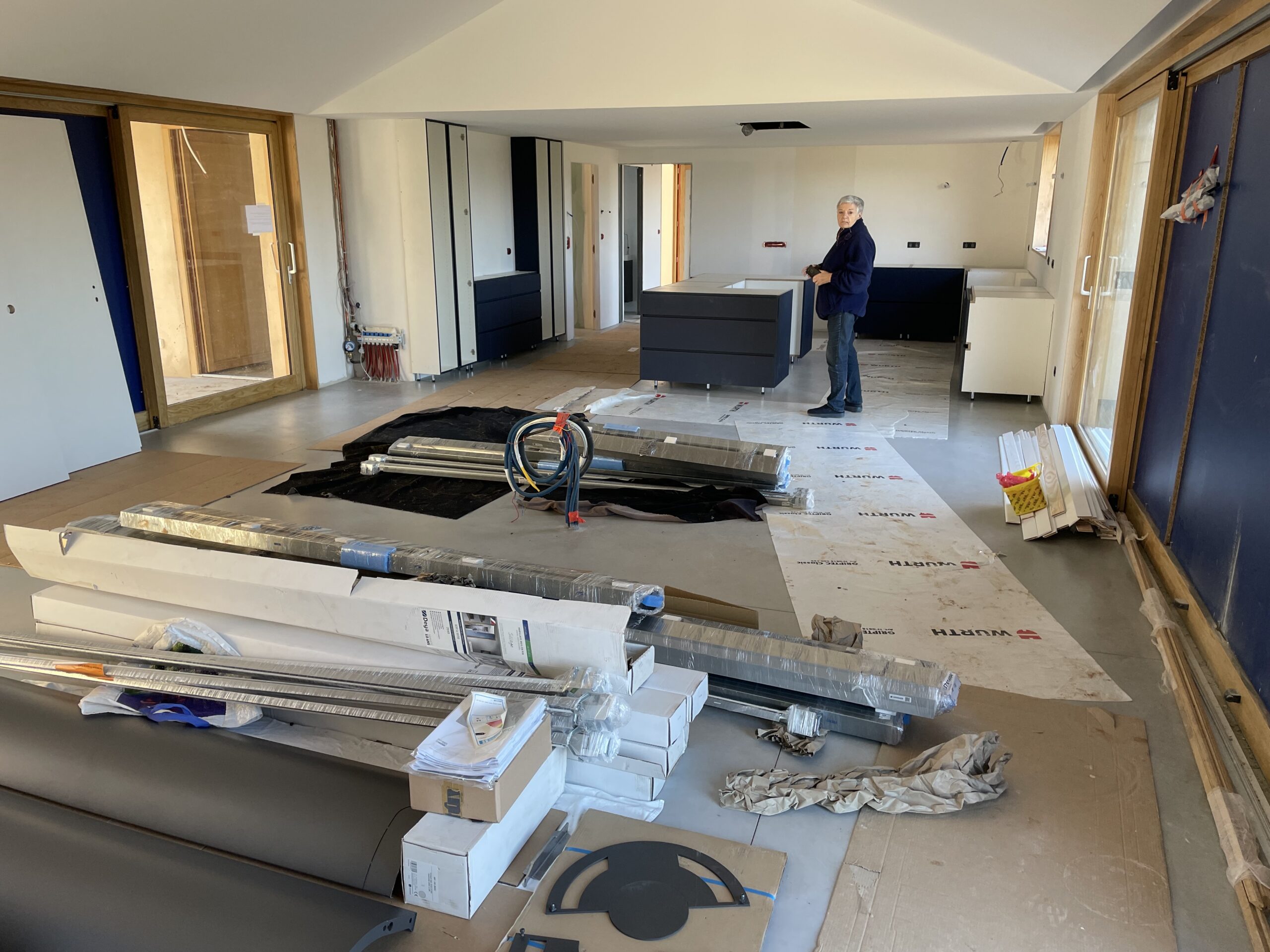 The TV unit has been built & is on site. It now needs wiring, installing & painting before the TV can be fitted.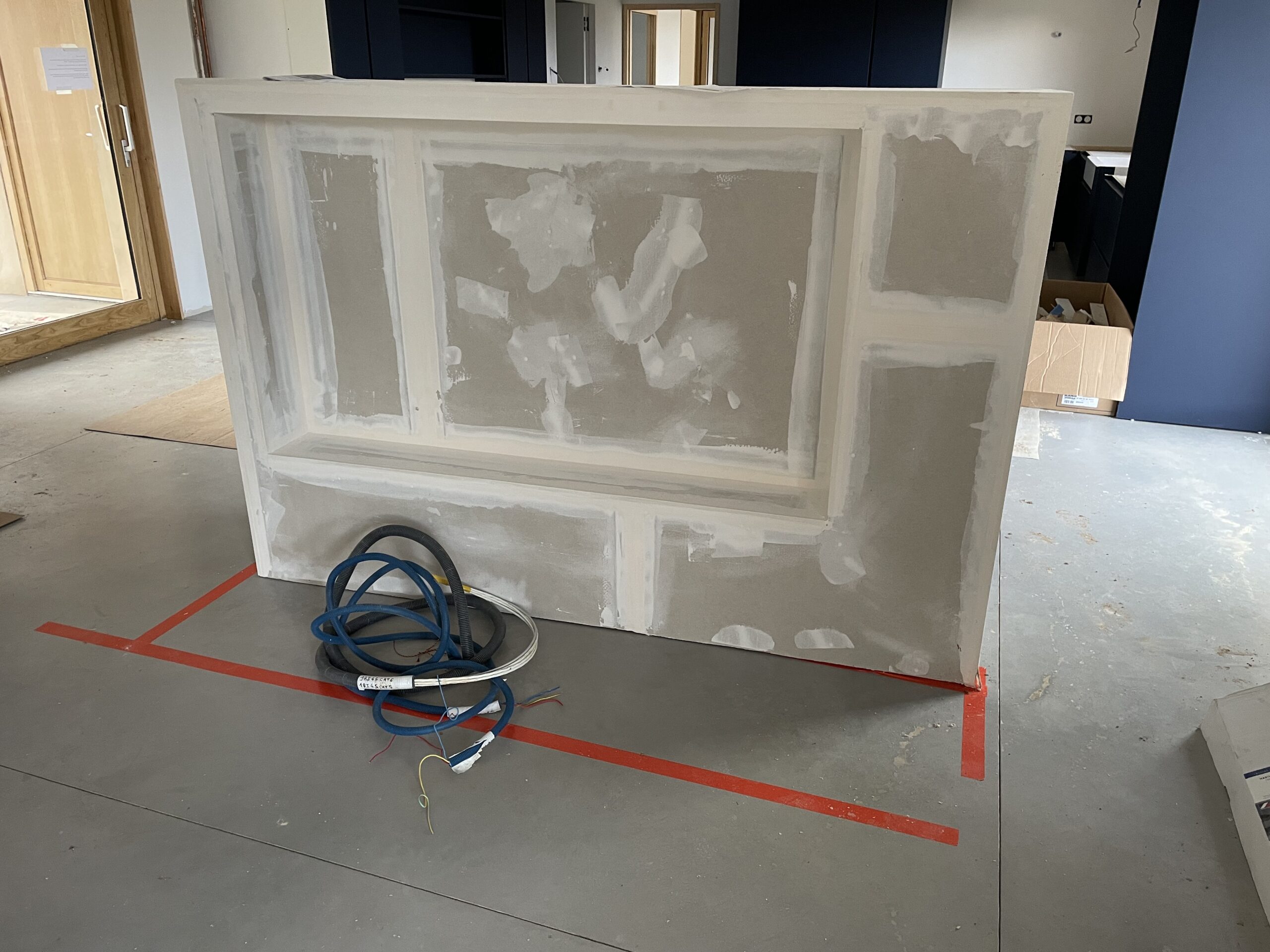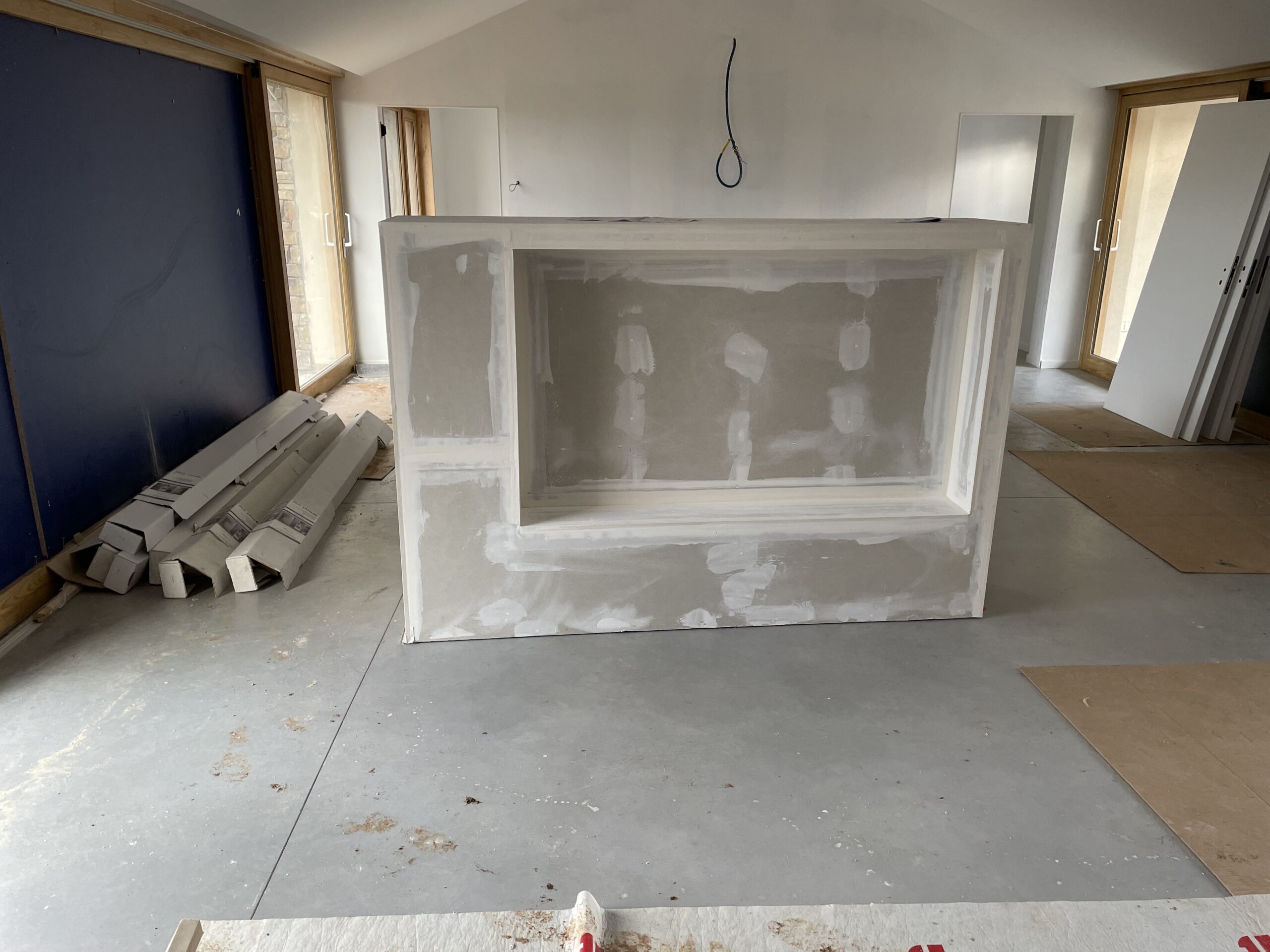 All the comms are ready to be installed. This will be the hub of the house. Unfortunately we have no telecoms into the site & awful mobile coverage. Orange are trying hard to help us (not). There's ducting to put under the road from the pole (5 metres total) at an astonishing price. We've already got all the ducting on our land into the "control room". If only we could find out when it will be done.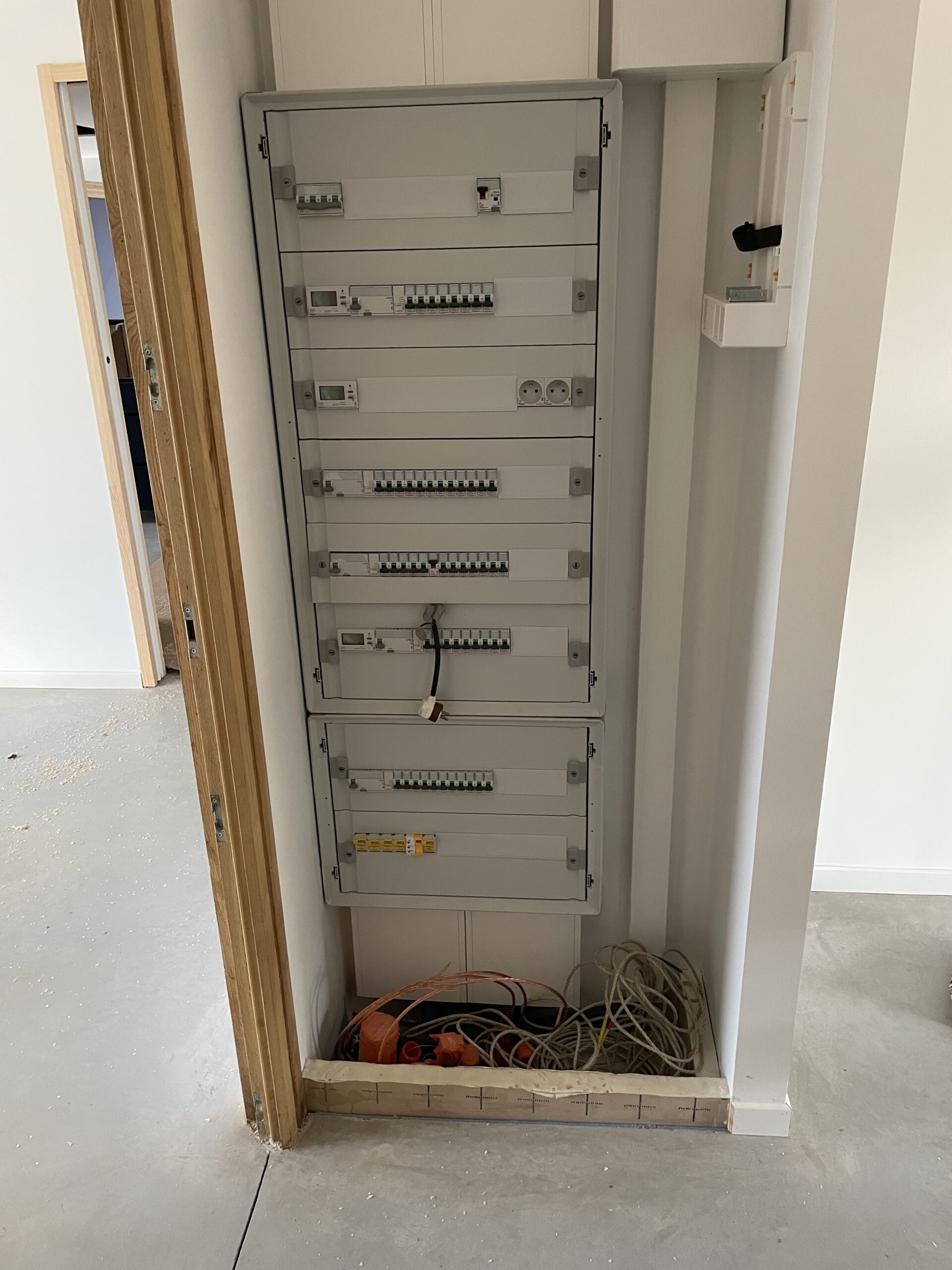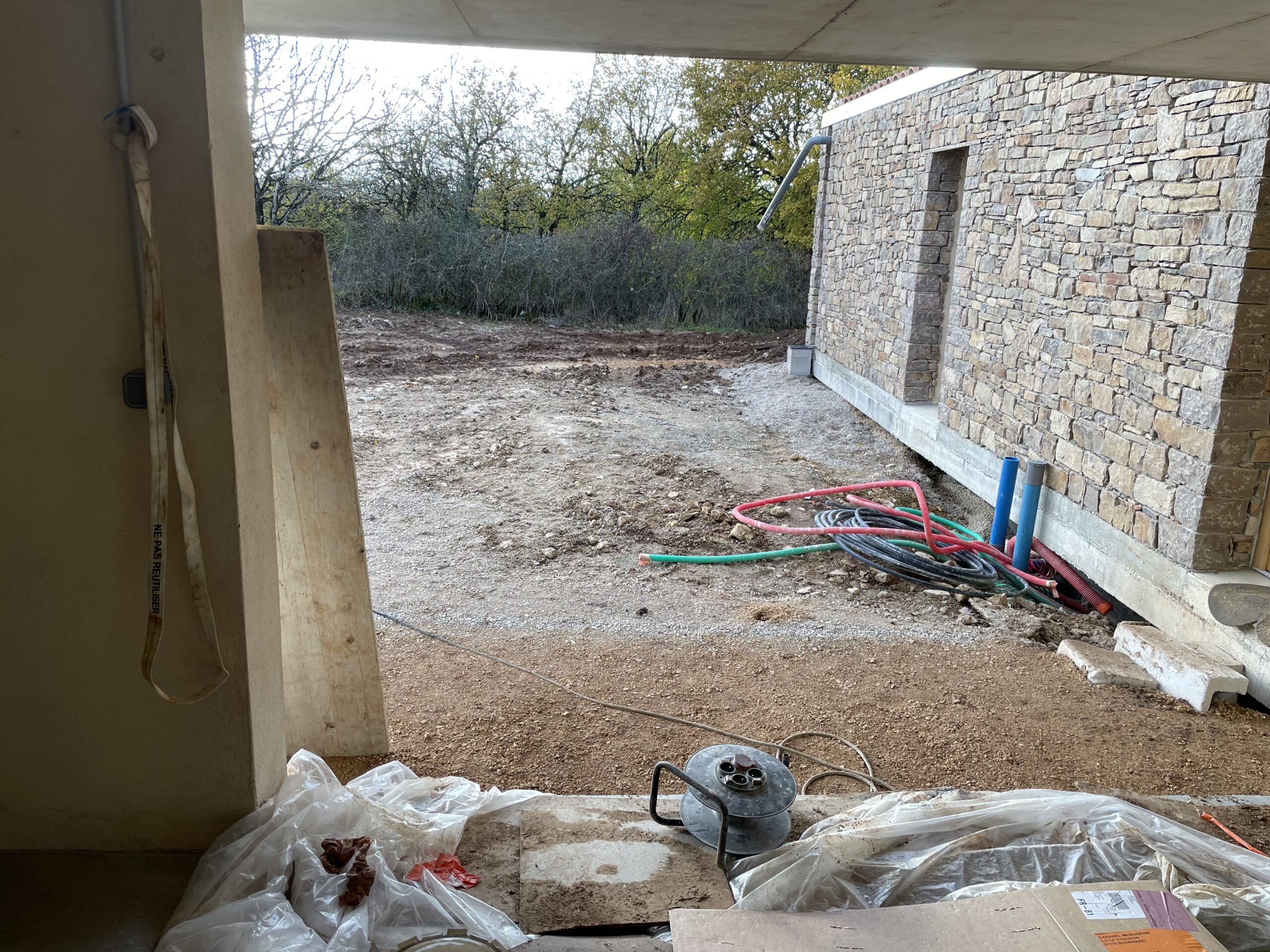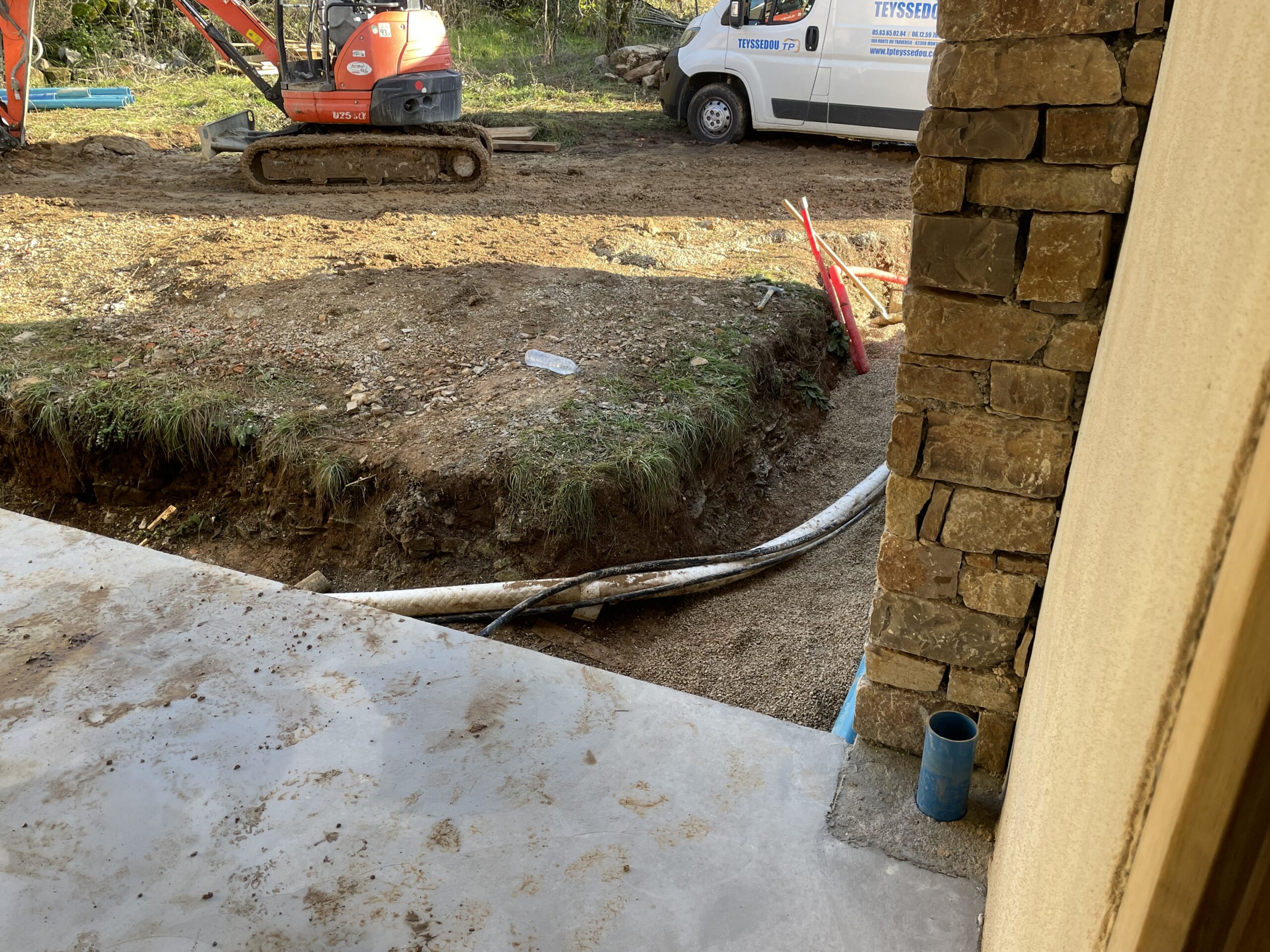 We're in the middle of moving from a contract for building site electricity to a contract for domestic electricity. This has taken some doing but at least the upgrade of power is programmed for tomorrow (Mon) afternoon.
SDET, Enedis & EDF are trying their very best not to help. Our electricians are great, but even they can't do very much about it. The following stage is when the main fuse board becomes home to the vital trip switches & our permanent meter. We await phone calls to tell us when this will be done.
The areas at the sides of the house are now being back filled so that all of the entry points into the house do not involve any changes of level.
Just about all the piles of spoil have been used to do this all around the house & we have the scenic views back to the north.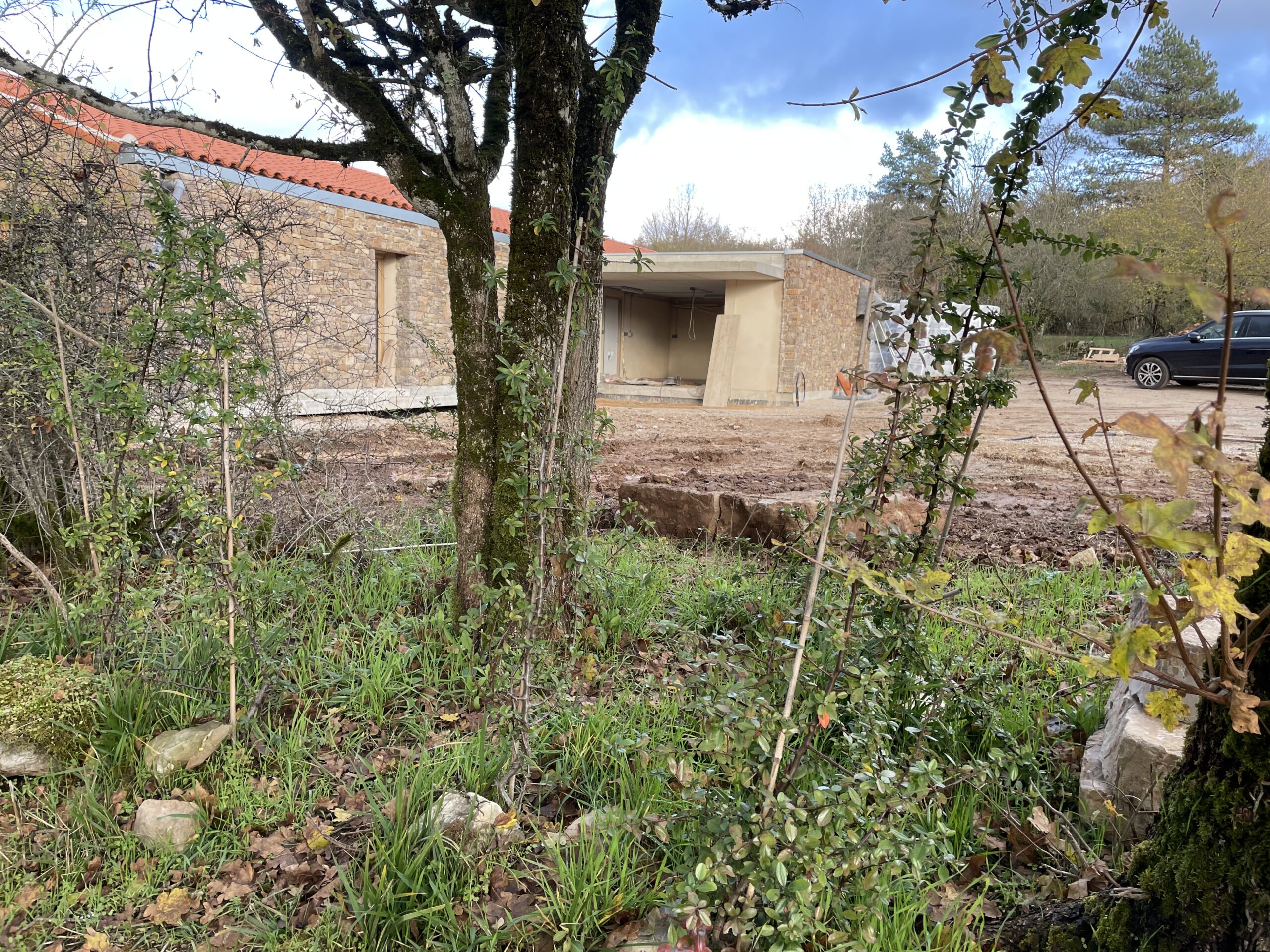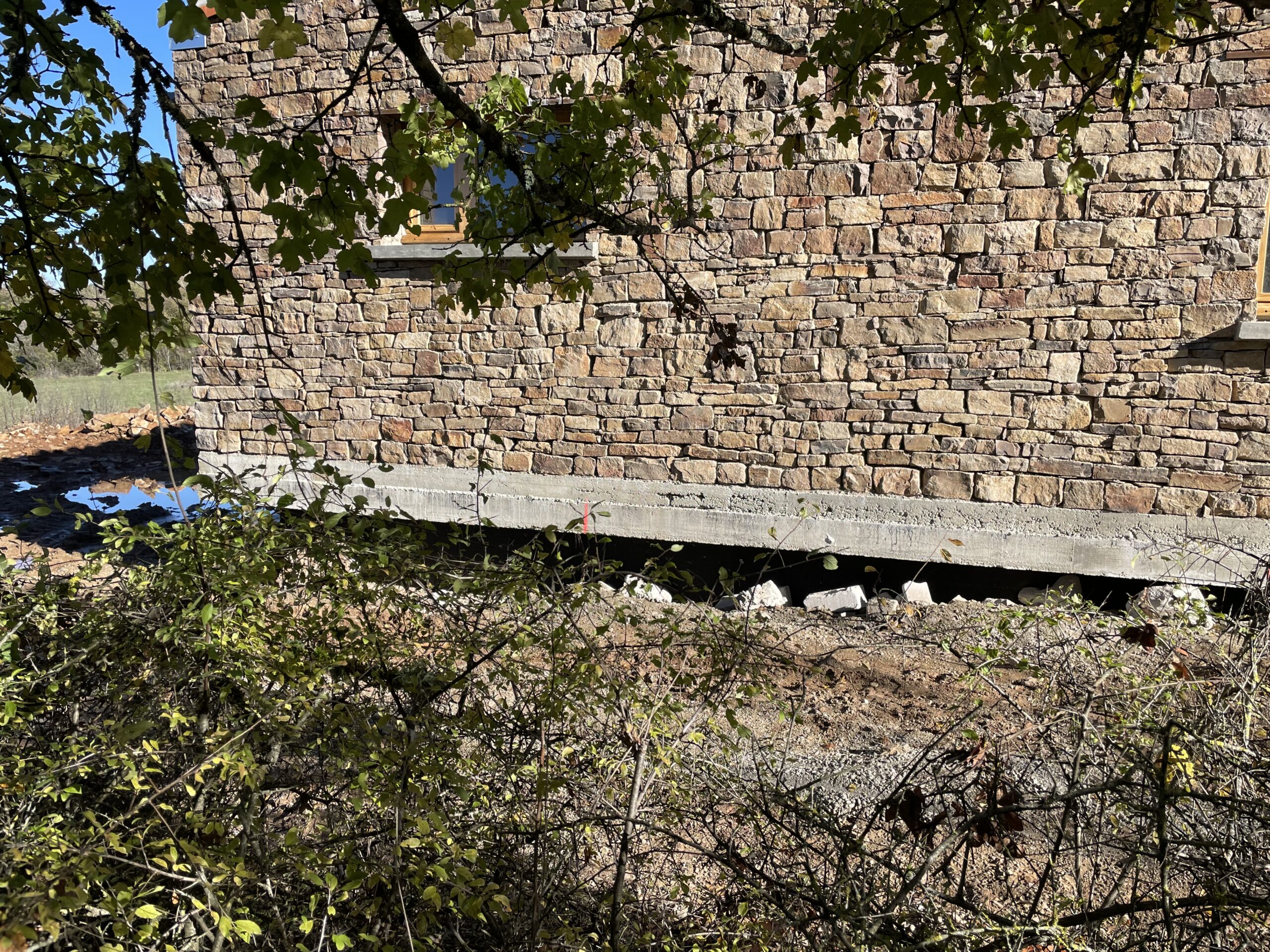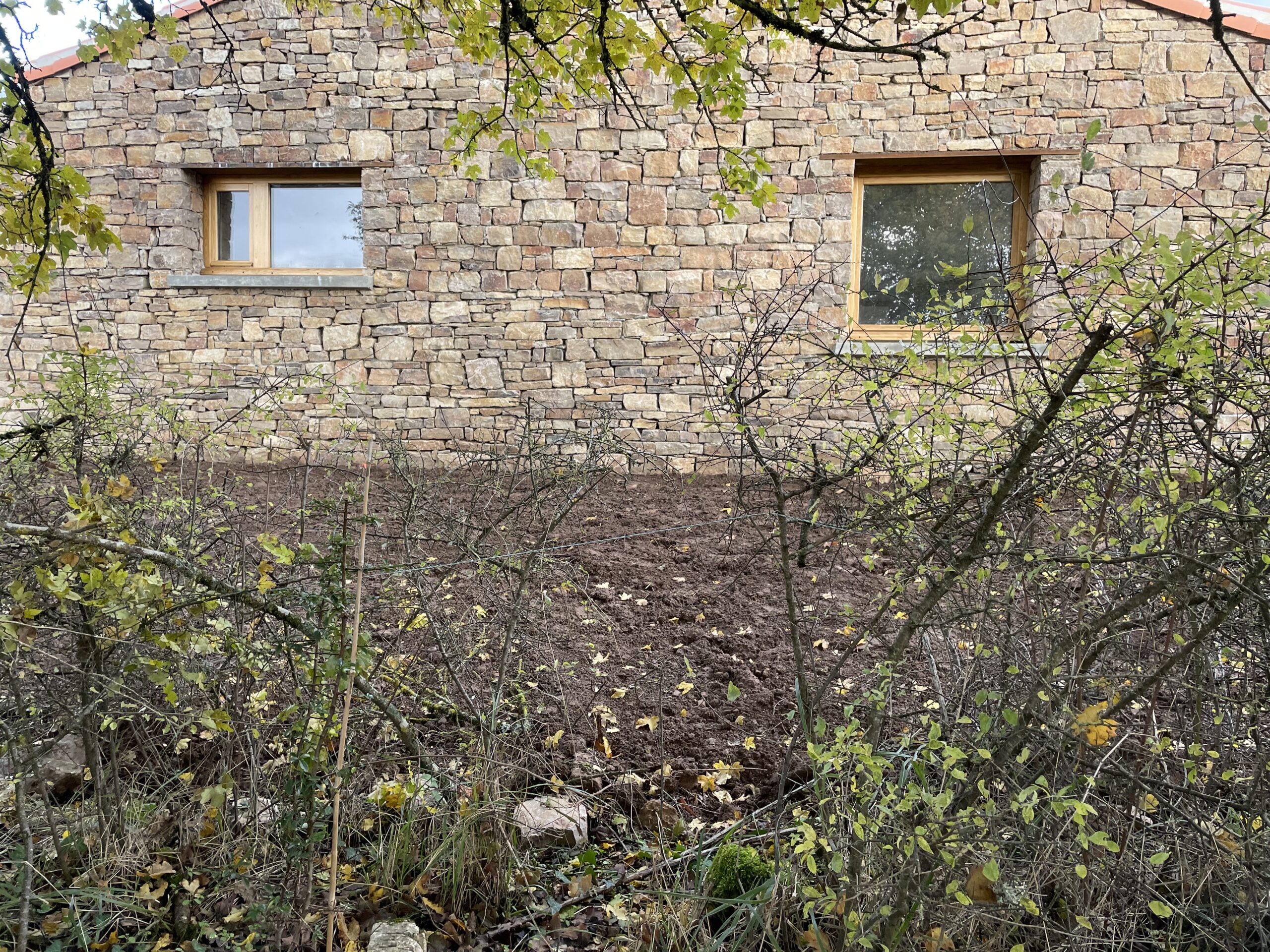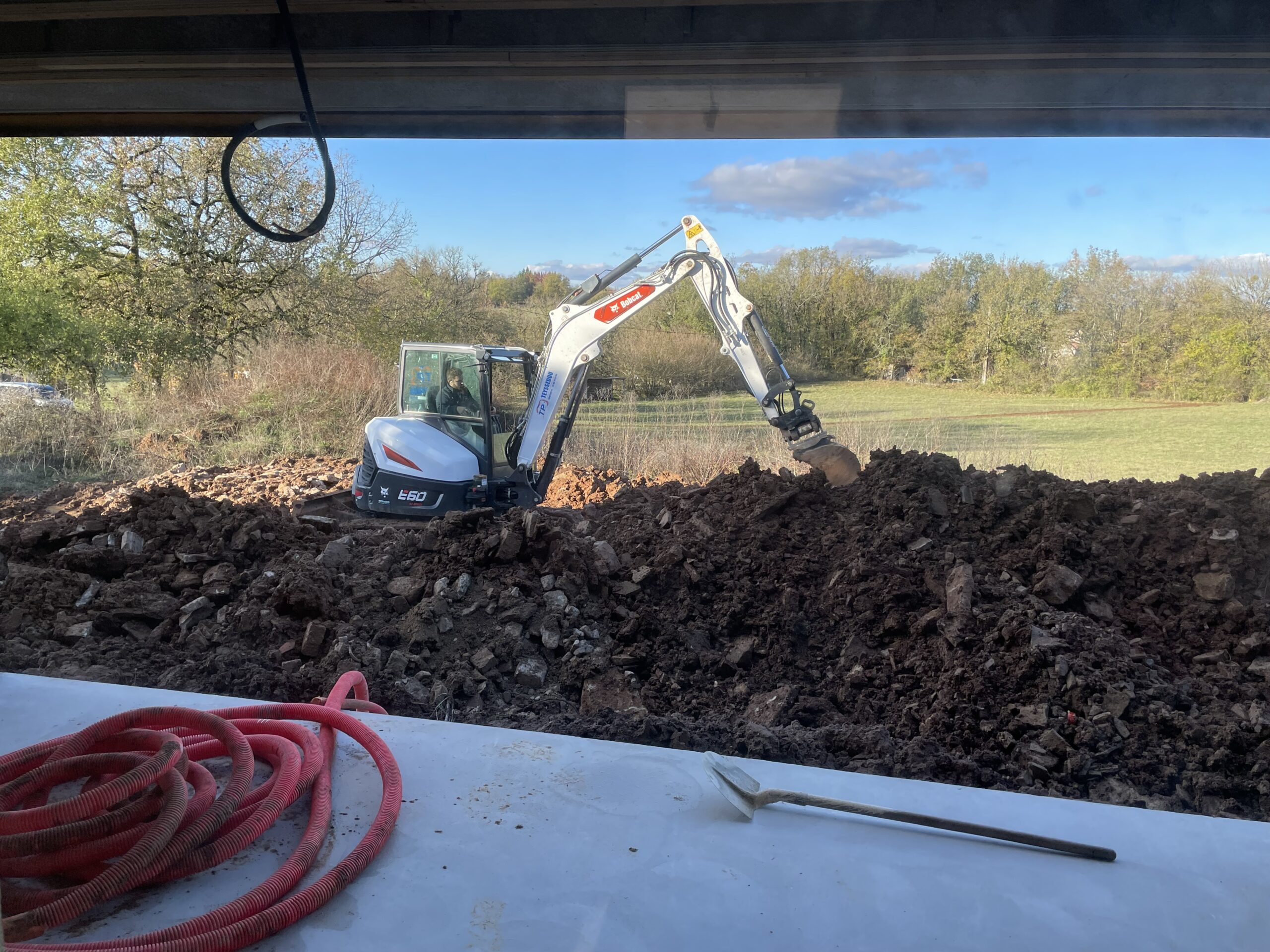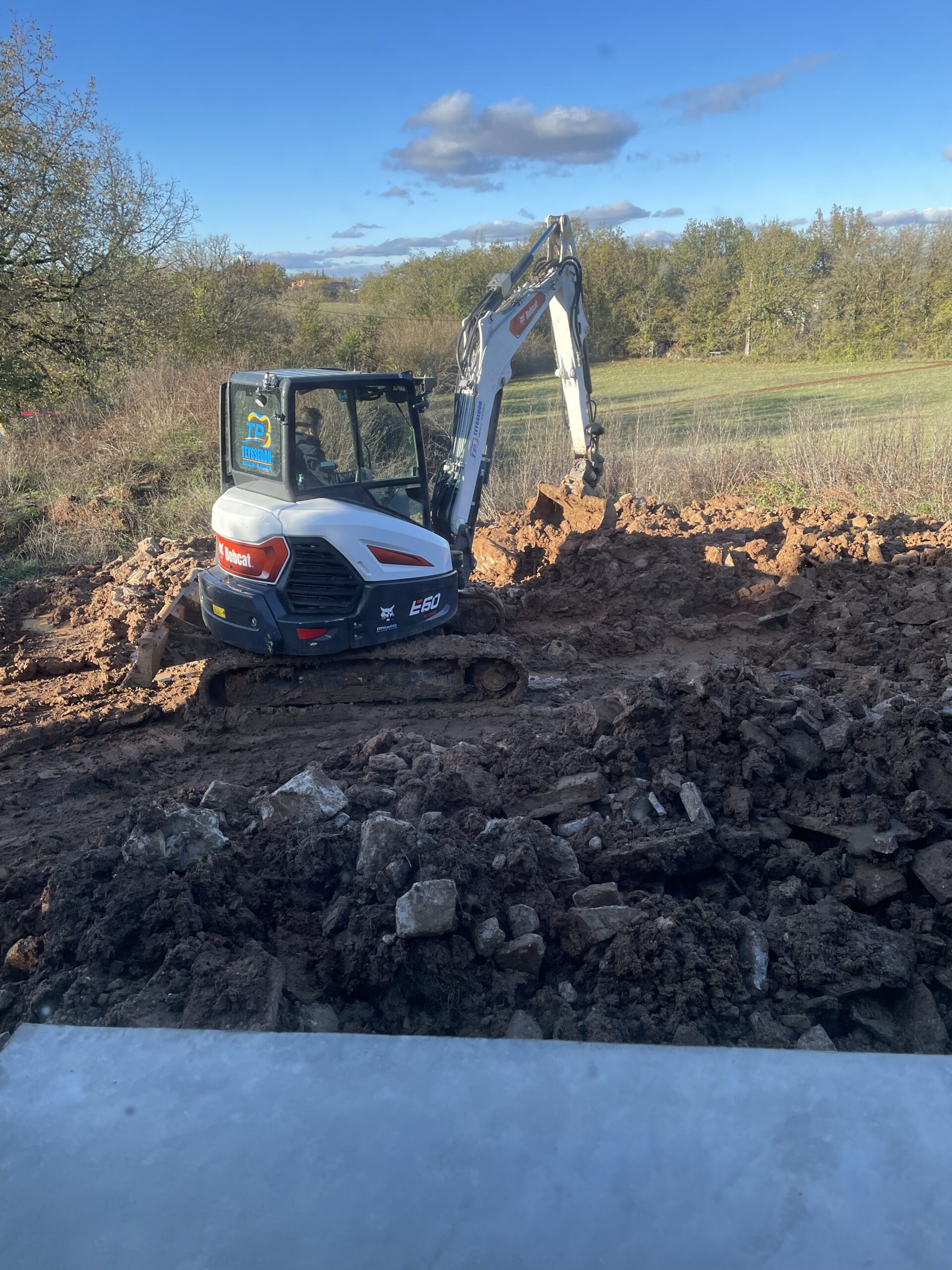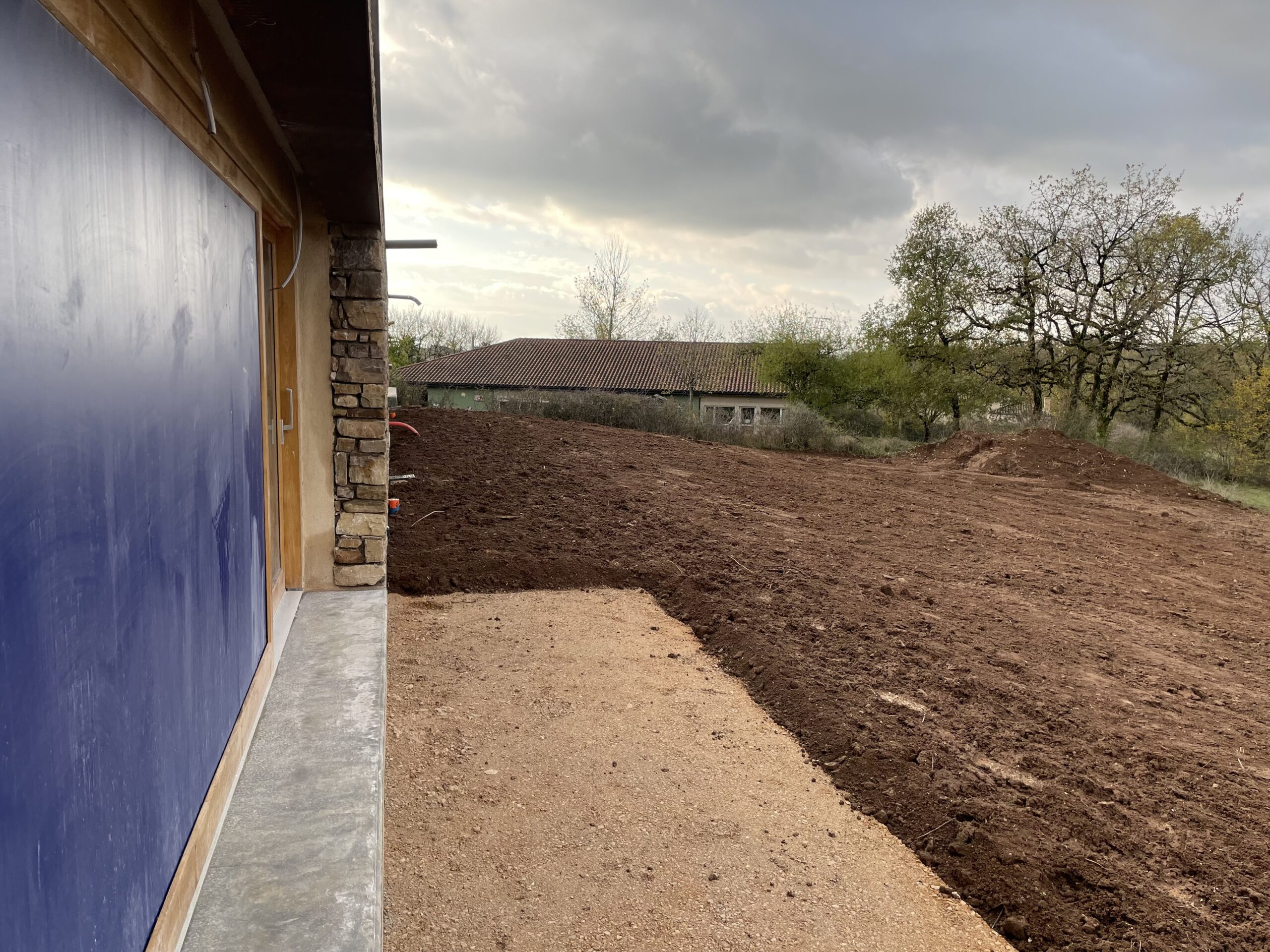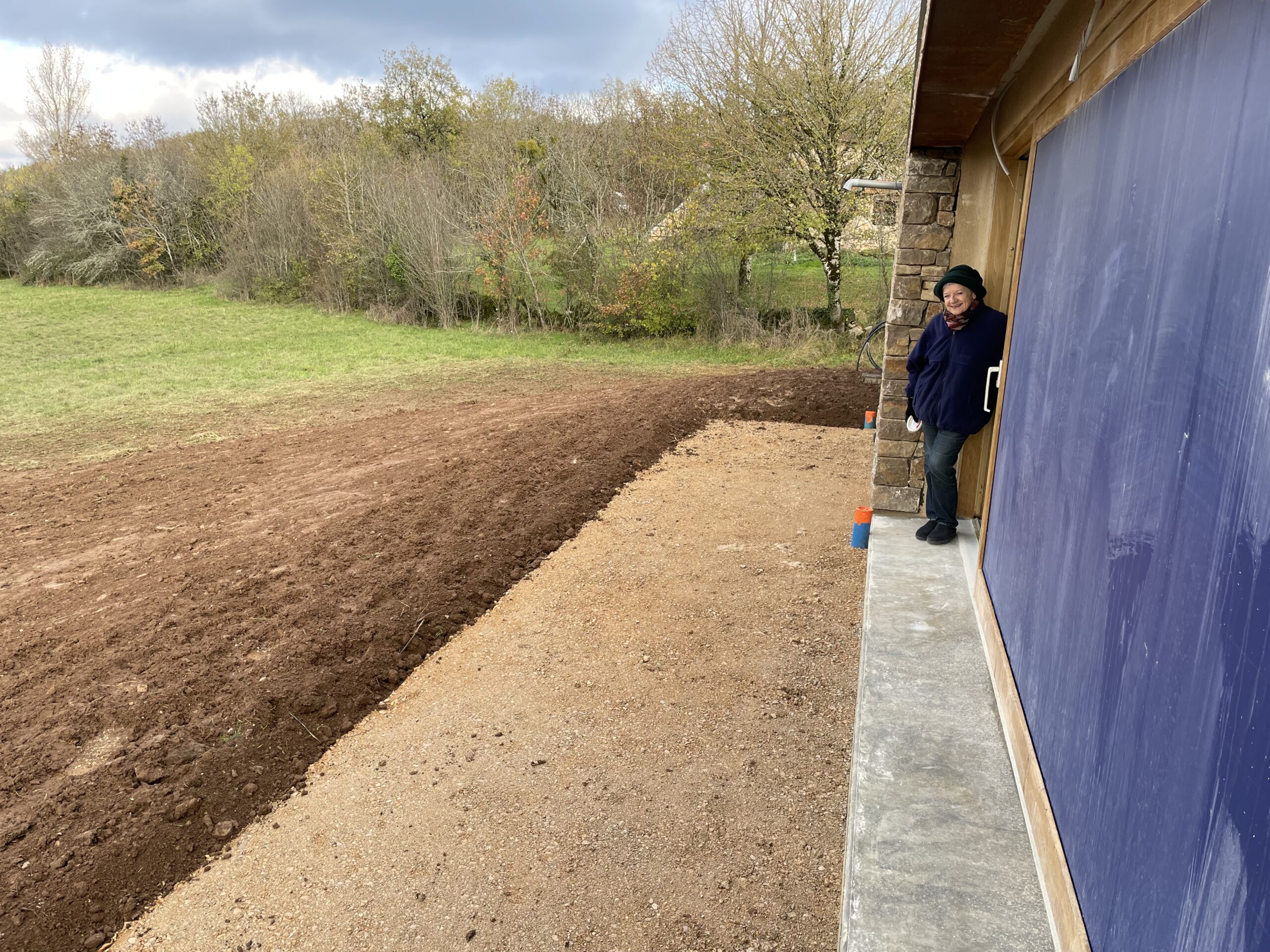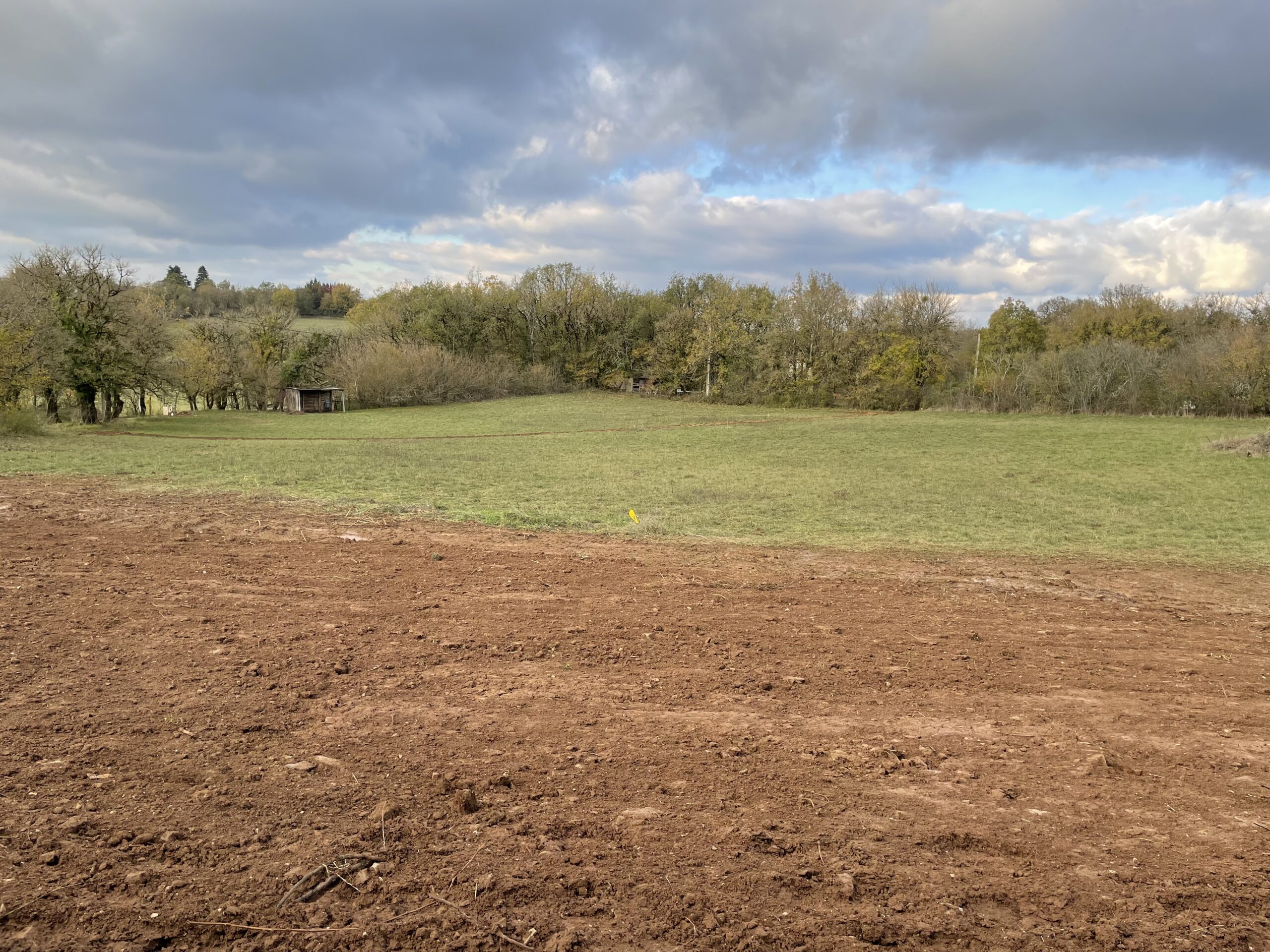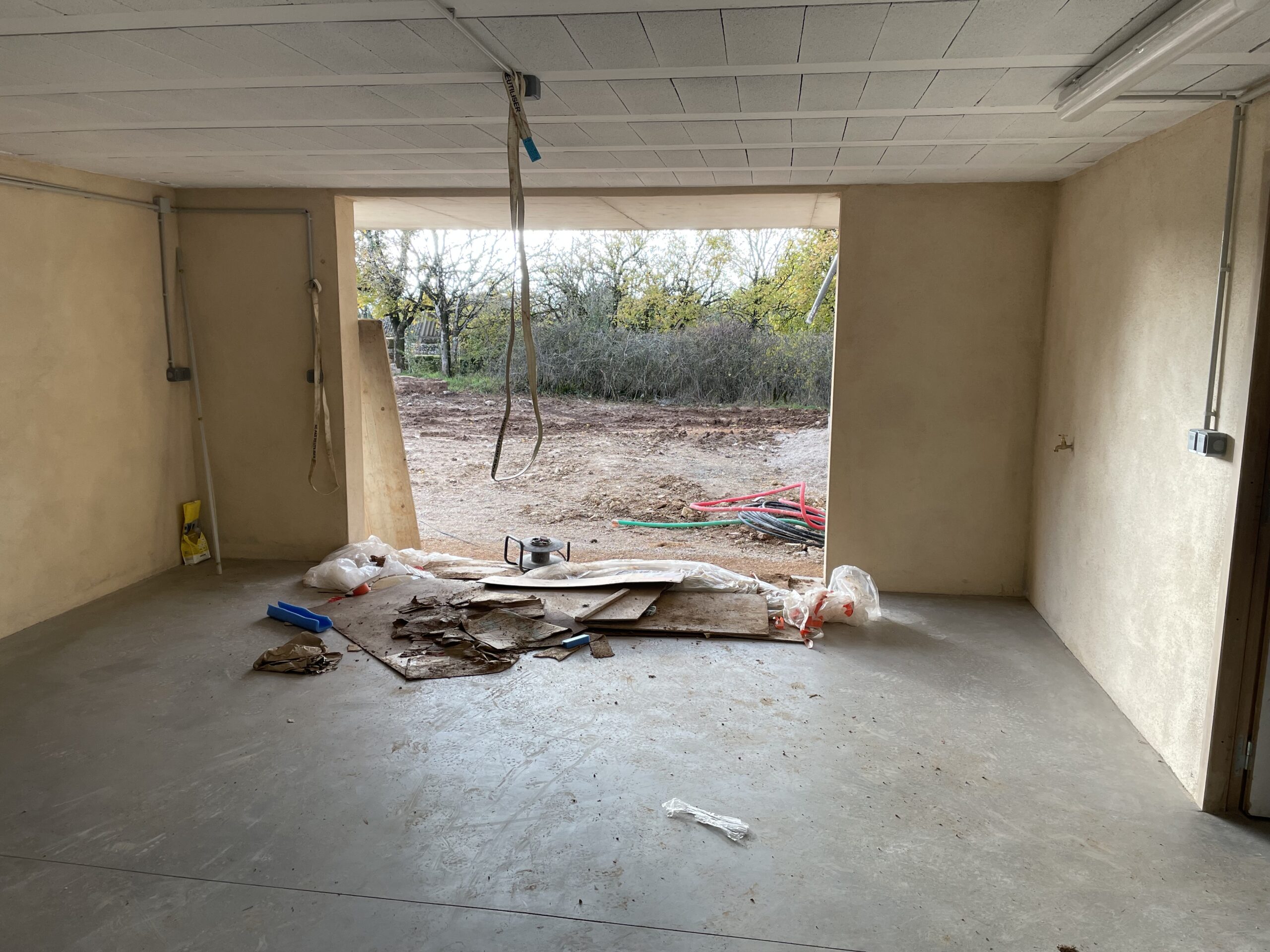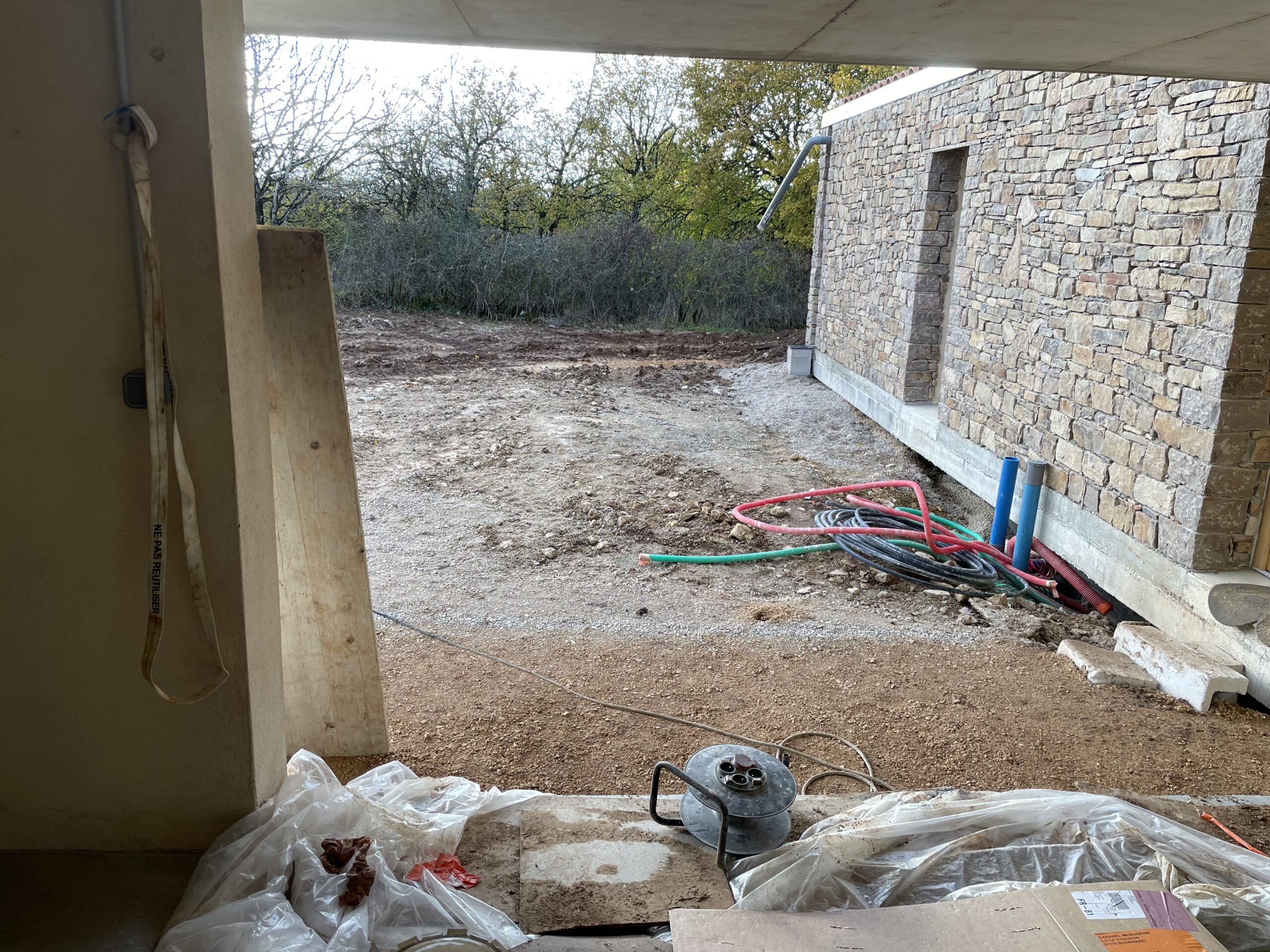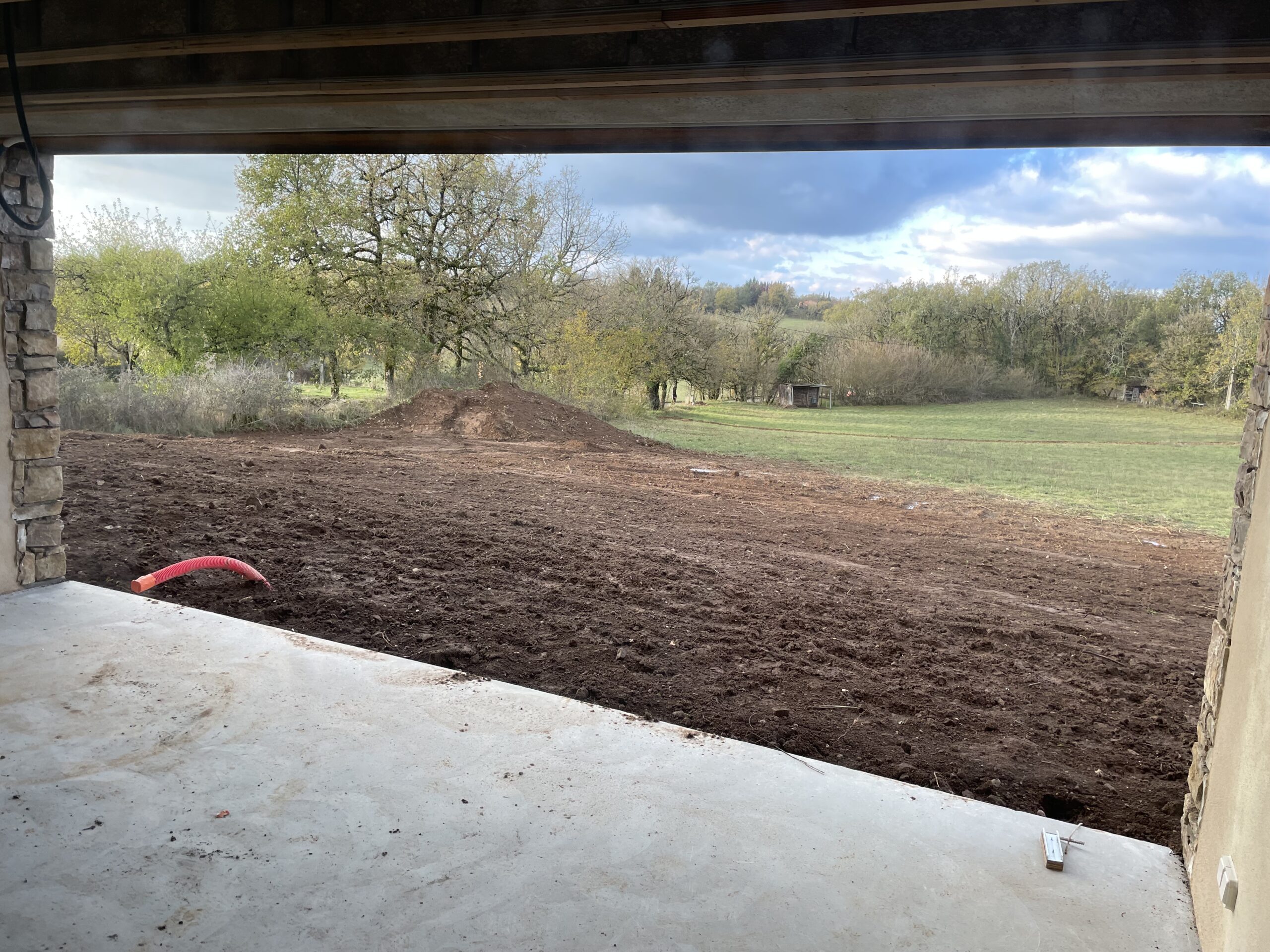 No doubt you can see that there's a common theme emerging here. Lots of things still to do & not enough time for them to be done before the projected handover date of 8/12.
It has been very obvious to us for some time that moving in before Christmas would be very unlikely.
In addition to the foregoing, the heat pump won't be fully installed & tested until the 12/12 + the shower doors are missing, & so it goes on.
It's been a difficult week & amazingly we have achieved a lot but in the end we've decided that there are enough other things going on in our lives that we need to concentrate on without trying to manage this as well. Whilst the 3 architects are not entirely responsible as some contractors have let them down, it is difficult to understand how we've arrived at this point. We've asked them to get the whole project finished before we can even think of moving in.
We've got Louise's entretien/interview for French nationality in a week's time, her birthday the week after, Christmas follows on & her replacement knee operation programmed for early Feb.
At least we can start to plan our lives for the next few weeks whilst our architects sort this out. Thankfully our landlords are happy for us to stay a bit longer.
But the pressure stays on!!!