Another 4 day week, with a 3 day week coming up.
The walls keep on going up & all but one of the lintels are being prepared on site.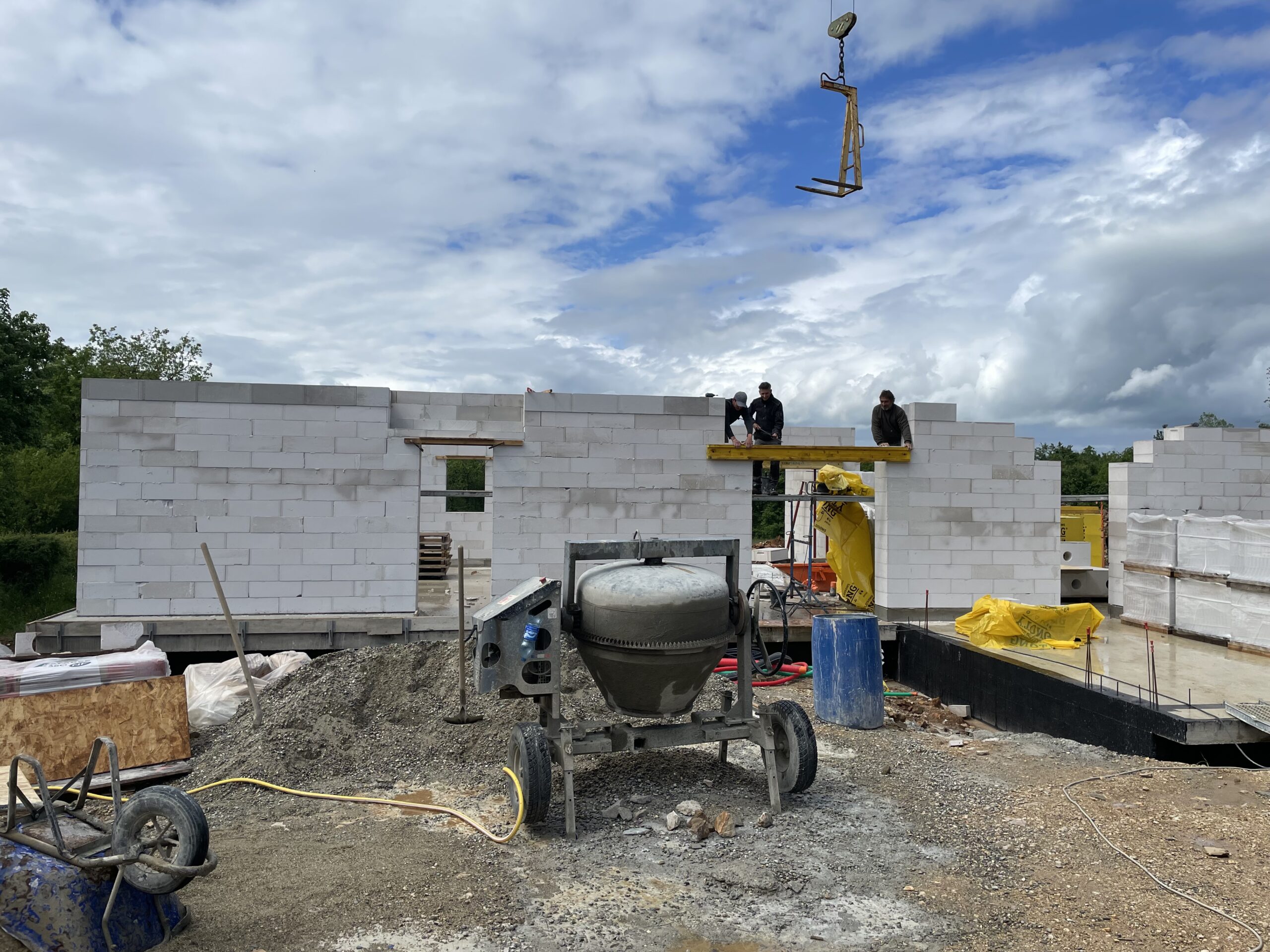 The one exception is a huge lintel over the north facing window which needs a specialist. As soon as that's done then the roof can be put on.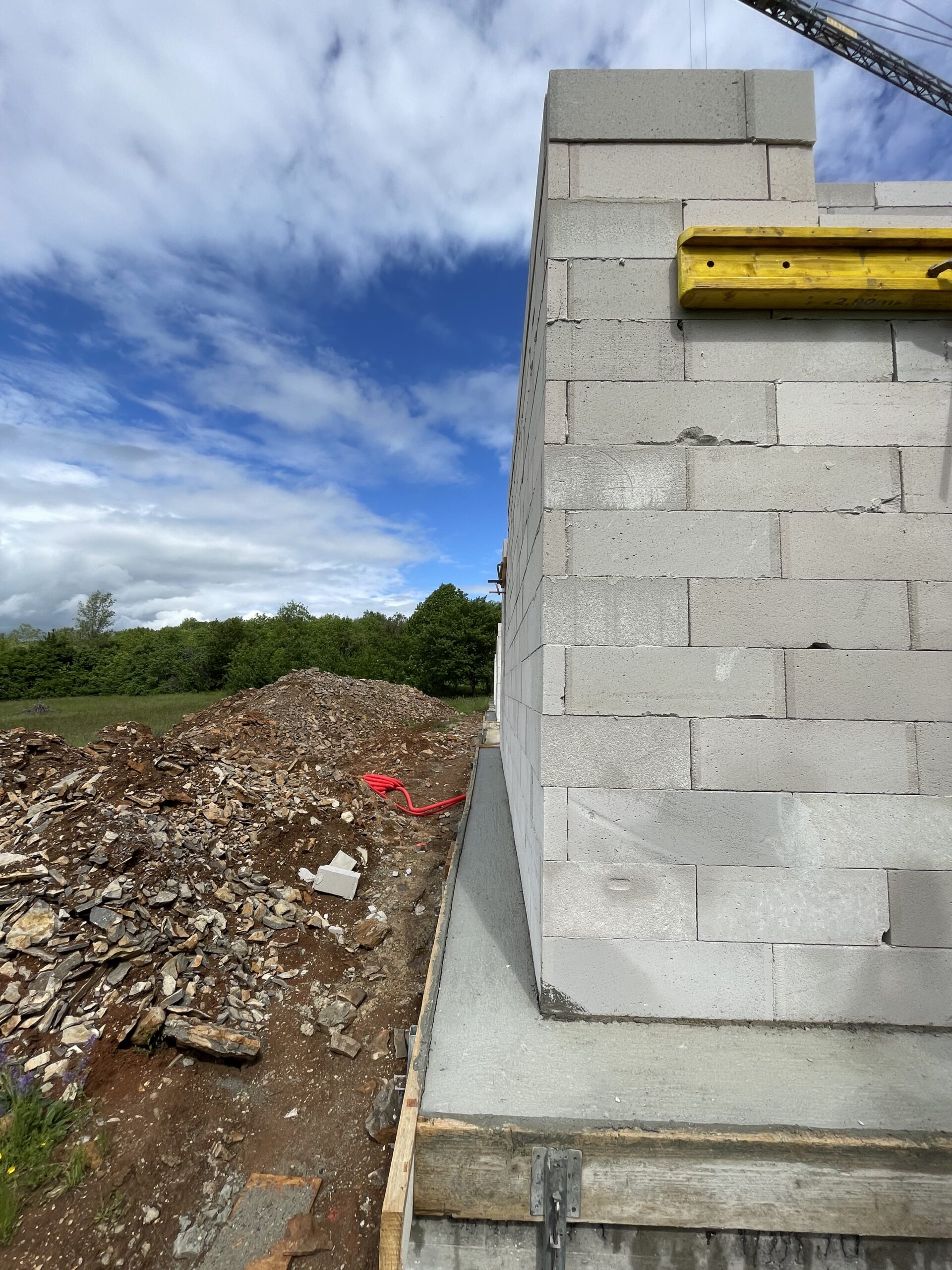 Still lots of local interest, this time Arnaud.
These photos are from Friday evening & boy was that a great storm sneaking up on us. We were stuck in the bar Atmosphere until it blew through.
It's a tough life but we make an effort!